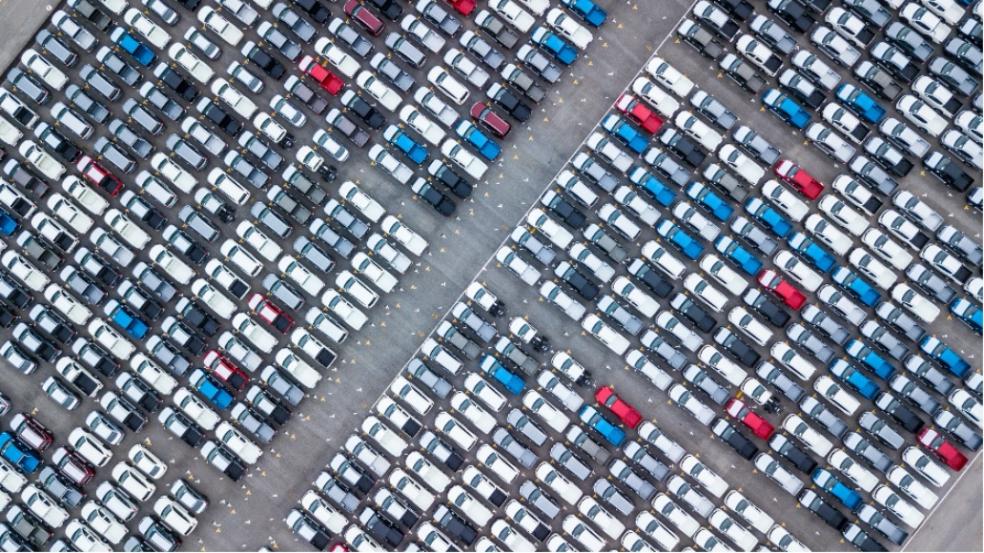 Buying online vs through a dealer
With online purchasing and delivery becoming the new normal, it's not surprising that there's so much interest in buying a new car online. Given purchasing or leasing a new car is a much larger financial commitment than upgrading to the latest smartphone, though, it's easy to understand why online car buying is taking time to take off.
Despite that, there are a number of car companies that allow you to configure, finance and take delivery of a new car online. They can negotiate a new PCP deal contract, price up your trade-in, strike a deal and then deliver to you at a time and location that suits you. These are all the things you'd expect to do at your dealer – so can you effectively buy a car online and cut out the dealer?
Should I buy a car online?
What are the benefits of buying a car online, versus visiting the dealer in person? Two early adopters of this system are Peugeot and Hyundai. The French company's system is fully integrated with all parts of the car-buying journey, meaning every step of the process can be completed from the comfort of your own living room. The site is fully personalised, with individual finance options available.
Peugeot's aim is to 'encourage customers to take control of the buying process,' allowing you to build and customise your dream car while seeing your finance options change throughout the process. With each option you add or remove, you can immediately see the impact on your finance choices.
Hyundai's 'Click to buy' site also claims to make buying a car quick, easy, and transparent. The brand claims the whole process can be completed in less than five minutes if you're paying with cash. 
No more waiting for your new car
The goal for online car sales to make your new car purchase quick, easy, and transparent. Once you've done your research and had 'the moment' where you decide 'that's the car for me', you no longer have to wait to visit the dealer before you can buy your new car.
With the number of test drives decreasing, more consumers are approaching new cars with the same 'I want it now' attitude seen in the rest of the retail market.
Should I test drive a new car before I buy?
There are undoubtedly many benefits to test driving a car before you buy and discussing the nitty-gritty details of a vehicle with a dealer on the forecourt. But buying online doesn't mean you can't still test drive as many cars as you wish before you make your decision.
Many manufacturers offer extended 24-48 hour test drives with the car delivered to your home, particularly when registration plates change or a new model is introduced, so you can experience a brand that's completely new to you without having to approach an unfamiliar showroom.
Clicking to buy from your sofa removes the pressure we've all felt from a dealer keen to earn their commission that day. Now, you can test drive a car, go home to think about your decision, and then buy immediately from your laptop or mobile device – no return journey to the dealership required. 
No haggling required
Buying online will show you the price of your new car with trade-in, cash, and finance options available. In particular, a Parkers car valuation will give you all the information you need to know. But this requires no more to-and-fro haggling with the dealer – what you see is what you get. Is this a positive step for buyers who want a transparent, easy purchase?
For some car buyers, haggling on price can lead to a seemingly great deal. For others, lacking confidence when confronted with an extroverted dealer, not haggling can make you wonder if you paid over the odds. Having one simple price from the very start could remove this uncertainty over your true deal.
Removing the doubt around trade-in values, it's possible to get bids from a range of buyers through services like Motorway. This takes away the uncertainty of whether the dealer's hiding a bad deal in the price to change and gives you the flexibility of seeing those trade prices yourself.
The majority of discounted cars you'll read about come from stock, and your online order will usually be built to your specification, so you're not missing out.
Will there be anyone to help if I have questions?
Peugeot states that its call centre will be available for consumers seven days a week, with one person allocated to you. You'll be offered a variety of communication platforms to get in touch with your Peugeot representative – be it email, phone, or via social media. There is also a phone and email support system available for Hyundai Click to Buy customers.
Will they be a decent substitute for discussing the intricacies of a new car face-to-face with an experienced dealer? Without a test drive, you won't be able to point at that strange button on the dashboard and ask the dealer what it does.
What's the takeaway?
We are all connected to the internet 24/7, so it's no wonder that the car market is catching up and offering sales online. Buying your new car online will speed up the process, giving visibility to all your finance options, and remove the pressure of commission-driven dealers.
But there's still a lot of worth in meeting your new car in person – finding out how it drives, whether it's comfortable, and whether it suits your lifestyle. This physical presence simply cannot be replicated online. Our advice would be to continue test driving new cars in person, then lean on online portals to buy your car if you're not happy making that big decision on the spot.