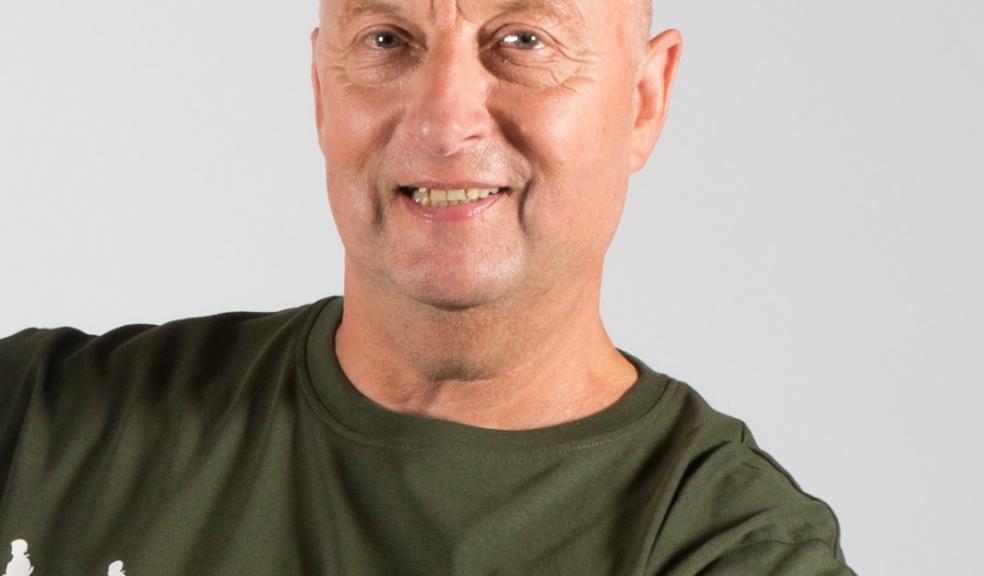 Wounded veteran sees Christmas art become clothing design
A Plymouth military veteran who uses art as a recovery tool for his mental health wounds is seeing one of his designs on sale for the second Christmas running.
Last year Help for Heroes chose Nick Martin's Christmas Tree design for a t-shirt sold by the charity. It turned out to be a best seller and sold out in the run up to Christmas.
This year Nick's artwork has once again been selected to feature on a clothing product. This time his Festive Deer adorns a women's t-shirt and is on sale via Help for Heroes' website. Funds raised from the sale of the merchandise will enable the charity to support other wounded and sick veterans and their families.
Veteran Nick, 64, was a stores accountant with the Royal Navy and spent most of his time at sea. He saw action in the Falklands Campaign and was on the Atlantic Conveyor when she was hit. Having struggled with post-traumatic stress since that time, he approached Help for Heroes for support just four years ago, before which he tried to cope alone.
Nick said: "I think art in my recovery has given me confidence and that's why I really got involved with Help for Heroes in the first place. I've lived with a total lack of confidence for the last four decades and absolutely no self-esteem. So when I began showing people some of the art work that I'd done, their reactions were so positive that it's just encouraged me to do more and actually put my stuff out there on social media for other people to comment on.
"As far as my self-esteem and confidence is concerned, it's just now getting up to where I kind of want it to be. I've started selling pieces now which for me is just an incredible boost."
Tanya Ingleton, Head of Trading for Help for Heroes, commented: "We love working with veteran artists on designs to sell in our range. Not only are the designs great but knowing the background to how art helps as part of recovery is brilliant. Nick's Festive Deer T-shirt is stylish with a touch of sparkle; perfect for the Christmas season, at home or on Zoom!"
This year Help for Heroes has seen a 33% increase in those coming forward for mental health support and a 30% increase in referrals to veterans' clinical services. But it is predicting a 30% reduction in regular income in coming years due to economic recession and has had to undertake a restructure to keep the promise it made on behalf of the nation 13 years ago to be there for our wounded veterans for life. 
To purchase Nick's Festive Deer T-shirt or to see the full Help for Heroes catalogue, which includes a great selection of clothing, Christmas cards and homeware, visit https://shop.helpforheroes.org.uk/.
100% of the profits from the sale of the items goes to Help for Heroes, providing much needed funds that will enable the charity to support our wounded, injured and sick servicemen and women and their families.