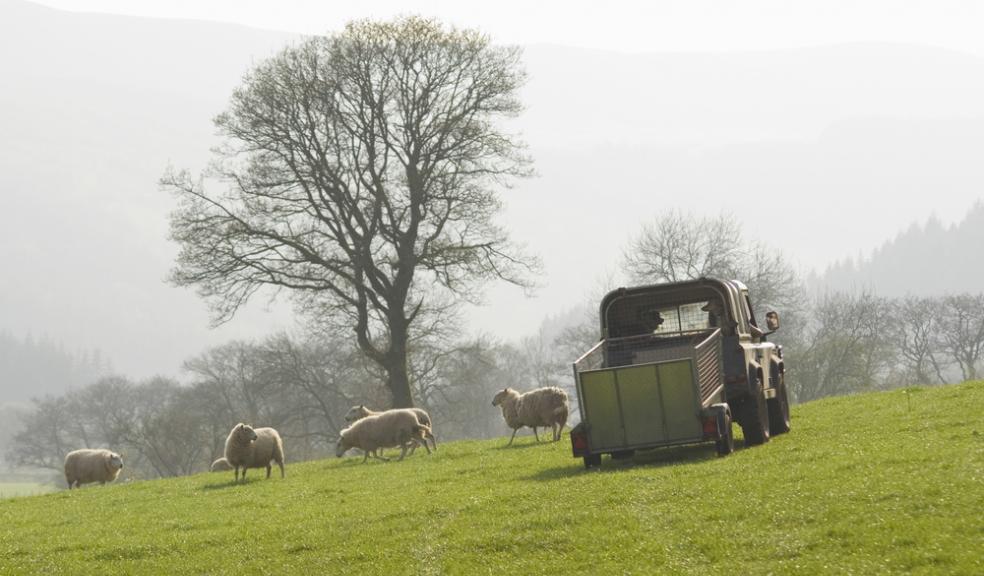 Unusual apprenticeship opportunity up for grabs
One of the most unusual apprenticeship opportunities in the country is up for grabs in Plymouth – to be an apprentice farmer.
Plymouth City Council and Duchy College are looking for an apprentice farmer to run a farm within the city as part of an exciting project to create a 100-acre country park.
The successful candidate will not only live on the farm but will be expected to manage livestock, develop grazing, land management and cropping plans as well as carry out practical tasks such as mowing and harvesting.
As well as managing the farm, the apprentice farmer will also be heavily involved in the creation of Derriford Community Park in the north of Plymouth.
Cabinet member for the Environment, Councillor Brian Vincent said: "This is an extraordinary opportunity for anyone looking for a career in farming.
"It's not going to be easy, so we are looking for an exceptional person who can combine a certain level of knowledge as well as bags of enthusiasm to help the Council and the College create a country park for the whole city to enjoy.   
"Plymouth is one of the greenest cities in the country – not just its landscape and parks, but in actively tackling environmental problems we all face. We are also passionate about giving young people opportunities – to be able to combine the two in this way is fantastic."
Earlier this year Plymouth City Council and Duchy College, part of The Cornwall College Group announced plans to create a 'Derriford Environmental Education Hub' in the 140-hectare community park planned for the north of the city.
Poole Farm is a 30-acre working farm within the boundary of the proposed park. As well as the farm, the aim is to create a campus which could see up to 200 full and part-time students studying a range of courses including horticulture, countryside management, animal care as well as Royal Horticultural Society programmes in practical horticulture, plant growth, propagation and garden design. 
Deputy CEO of The Cornwall College Group, Raoul Humphreys, said: "This is a once in a life time opportunity and we're looking forward to working closely with the successful candidate to be part of something exceptional for a city.
"The ideal candidate will have already shown considerable commitment to a land or farming based career and we will expect them to have a qualification at Level 3 or above in Farm/ Land Management or equivalent – and they will need a tractor licence."
The closing date to apply is 9 May. For full information about this post and the countryside manager post visit www.plymouth.gov.uk/apprenticeshipvacancy
Plans for Derriford Community Park have been in the pipeline since 2008 when local people were asked what they would like to see within the proposed park.
As well as a fantastic landscape within the beautiful Forder, Seaton and Bircham Valley, the park aims to educate and inspire a wide range of users and visitors.
Traditional farm management practices will meet the 21st century culture of health and fitness, leisure, play, cultivation, education and wildlife. Initial plans include over 15 kilometres of new footpaths and cycle routes for walkers, joggers and cyclists; new habitats to compliment the two existing Local Nature Reserves, community garden and orchard for growing food for the farm shop and café.