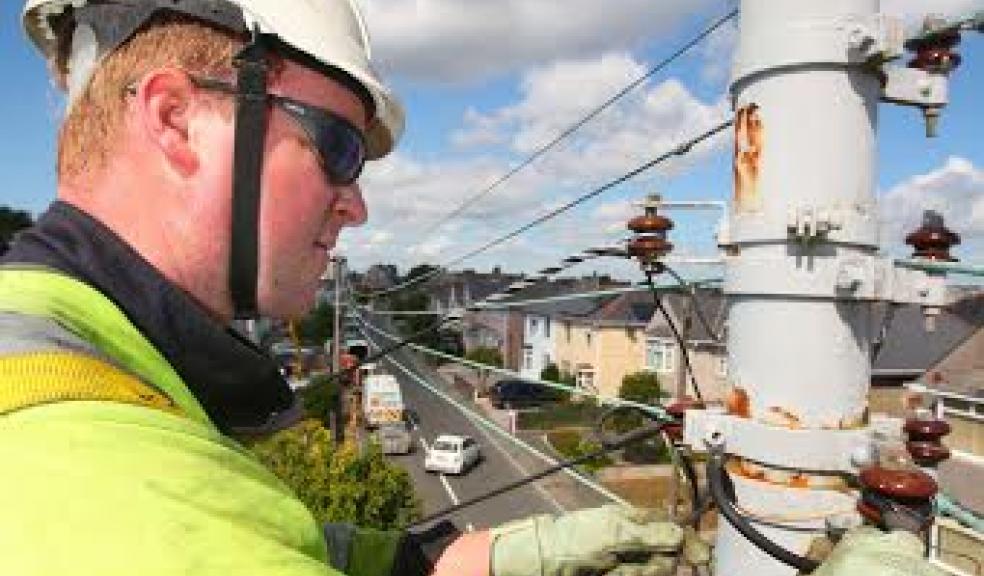 Pre-war pole renovation underway in Plymouth
Engineers from Western Power Distribution (WPD), the electricity distributor for the South West, are removing steel poles in Plymouth that have been in place since before the First World War.
Western Power Distribution (WPD), the electricity distributor for the region, is committed to investing in its network to further improve supply reliability and customer service levels. 
The work began at Radford Park Road in April 2014 and will be rolled out to other areas of the city before final completion in November this year, as part of a £230,000 investment by the company.
Overhead Technician Neil Davis explained: "Some of the poles we are replacing were also used historically to vent underground sewage systems. This was to save placing a second pole close to the overhead line which meant it is safer and more cost effective. The poles were left open at the top, which meant that the rain caused them to corrode.
"While this work is being undertaken, our aim is to keep any disruption to an absolute minimum. We have been speaking with Plymouth City Council to ensure our work is co-ordinated and to minimise traffic disruption in the area. We have also kept customers and businesses along the route informed by letter," he said.
WPD engineers have so far removed and replaced nine poles in Radford Park Road, where 600 metres of new cable has also been erected. Some 26 poles have been replaced in Plymstock Road, with another 25 set to be replaced.
Work will continue at Underwood Road where a further 25 poles will be replaced along with the erection of a further 700 metres of cable.
"The new steel poles are much sturdier and we are also using the latest overhead power cable. This initiative is designed to further improve supply reliability and enhance the service to our customers," said Neil.