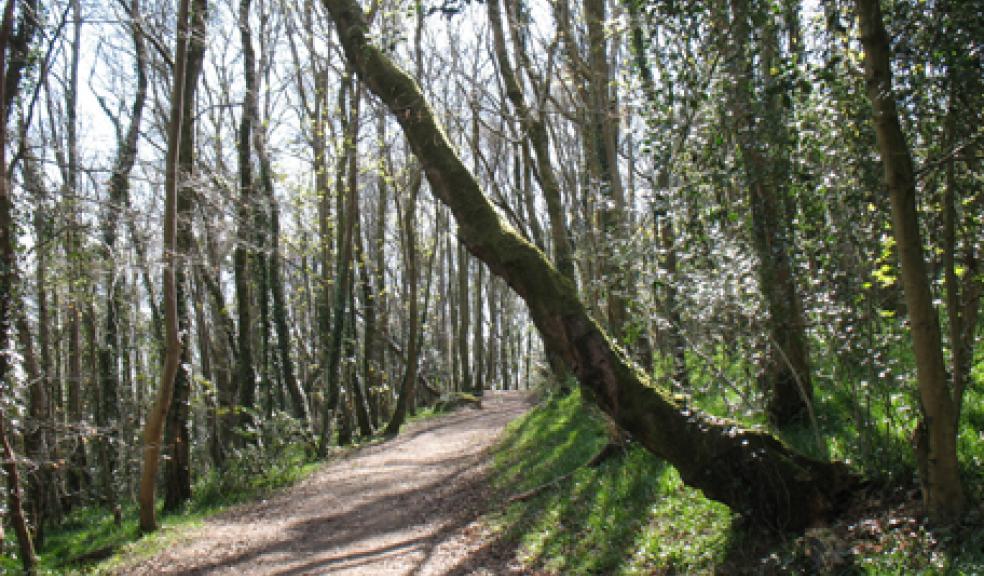 Lottery funds for Plymouth woodland community and conservation project
Communities across Plymouth will get an insight into the hidden delights lurking in local woodland thanks to a two-year initiative led by Plymouth University.
The Plymouth Woodland Project aims to create fun and informative ways to engage people of all ages with the wooded areas across the city, encouraging them to learn about their importance and the role they play in the wider community.
It will also aim to involve communities in surveys, so schools and volunteers can help scientists develop a better understanding of the species within Plymouth's woodlands and the health of the ecosystems as a whole. It is hoped this information will help conserve these importance places for the future.
The project, which has received £55,900 from the Heritage Lottery Fund, is being led by the University working in partnership with local friends groups, the National Trust, Plymouth City Council and the Woodland Trust.
Alison Smith, Community Scientist at Plymouth University, said: "Woodlands are amazing places, teeming with a huge range of trees, flowers, insects, birds and so much more. But there is so much in them that goes unseen despite the fact, in many cases, they are right on people's doorsteps. With such a large number of woodland sites across the Plymouth area, they are vital to local biodiversity, and this is a great opportunity to put people in touch with such an important element of their community."
Over the coming two years, the project team will be tasked with engaging schools, youth and community groups, teaching them about woodland ecology and biodiversity and encouraging them to take part in fun activities that can help scientists and woodland managers understand more about local woodlands and the various conservation issues affecting them.
They will also develop the existing network of friends groups, and help launch a Plymouth Woodland Forum, which will inspire experts and residents to take a more hands-on role in the management of their local sites.
The project will also focus on educating volunteers and young people in subjects ranging from ecology and woodland management, to conservation issues like tree disease and climate change.
The first public event organised by the Plymouth Woodland Project is taking place at Whitleigh Woods in Plymouth on Saturday 26 October from 11am to 3pm. It will include a woodland nature trail and the opportunity to take part in a big bug hunting adventure.
More information about this event, and the project as a whole, can be found at www.plymouthwoodlandproject.org.uk.