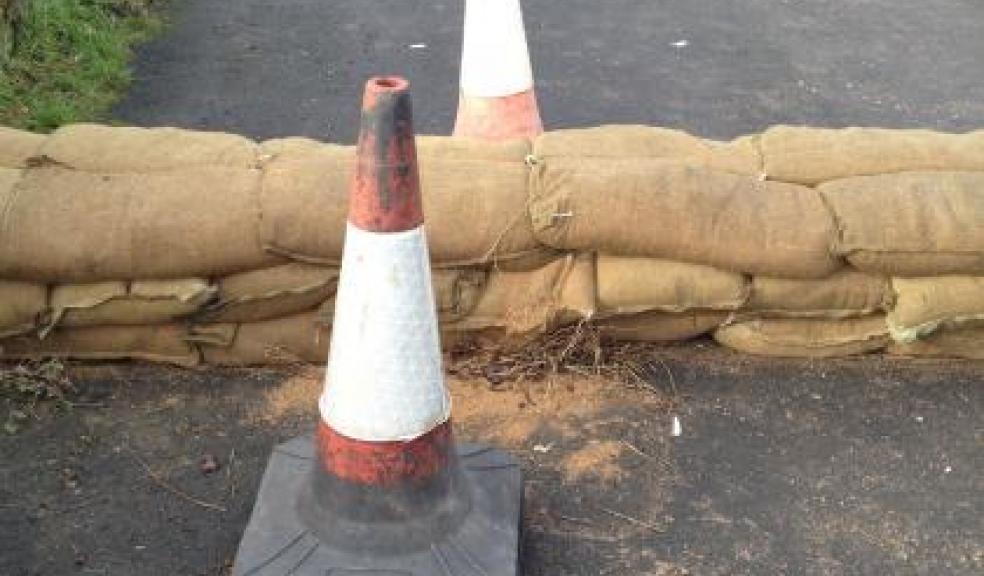 Flood prevention scheme to get underway in Modbury
A £1.1 million flood risk management scheme is due to start in Modbury early next month.
The scheme, which will control the flow of water through the drainage system in the town centre, will provide greater protection for more than 80 homes and businesses.
The minimum standard of protection will be from a 1 in 75 year flood event, and up to the 1 in 100 year flood event for many of the properties.
Following preparatory work earlier this year, the main element of the improvement scheme will now be getting underway.
Three bunds will be developed to provide a temporary store for excess water to redirect the flow of water from certain fields.
The capacity of drainage through the town will also be increased north of Church Street which currently overflows during heavy rainfall. Other drainage improvements will be made in the town, although the work in the town centre is likely to take place after the summer in order to minimise disruption.
Councillor Roger Croad, Devon County Council Cabinet Member with responsibility for Environmental Services, said: "Modbury needs greater resilience from flooding and this is a vital investment in the town centre. No-one wants to see a repeat of the flooding that has hit the town on a number of occasions in the past. Every effort will be made to minimise disruption of the work, but the long-term benefits will result in much-improved flood protection for Modbury."
Councillor Rufus Gilbert, Devon County Councillor for Salcombe, said: "This long awaited scheme will give much needed protection and stability for homes and businesses in Modbury. It will start to take effect for next winter. It's very good news."
The worst flooding in Modbury in recent years saw around 27 homes, businesses and the local health centre flooded in July 2012, when the main A379 through the town also became impassable.
The improvement scheme, which is expected to be completed by November, is being funded primarily by Devon County Council and the Government's Flood Defence Grant in Aid, with further contributions from South Hams District Council and South West Water.
Work will be carried out by contractor Wills Bros Civil Engineering Ltd.