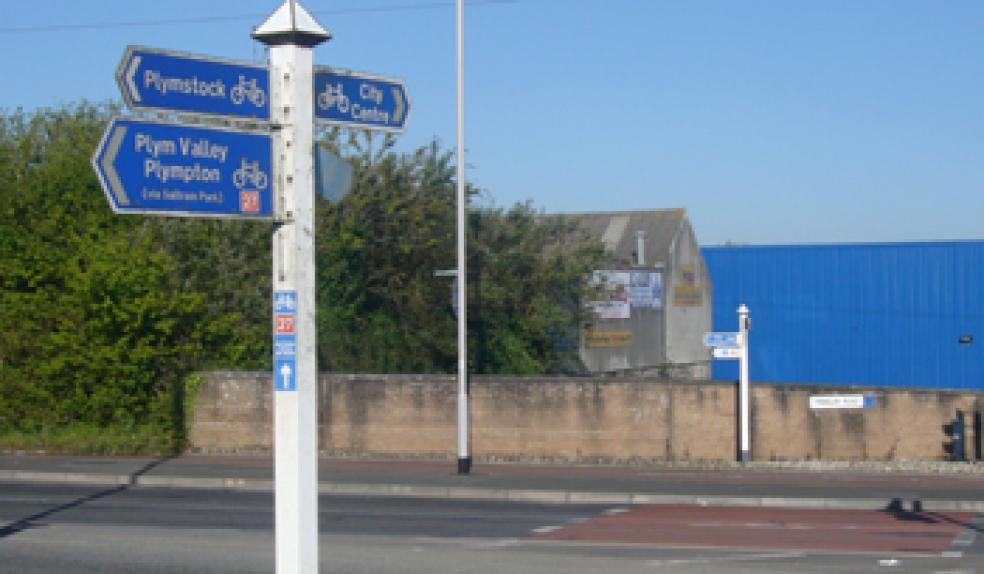 Find your way around the city the Wayfinding way
Visitors and residents in Plymouth will soon be able to navigate their way around the city centre and waterfront more easily thanks to a network of signs and information boards being updated.
Part of Plymouth City Council's Plymotion project, which aims to make it easier for people to get around Plymouth by bus, bike or on foot, this new Wayfinding system will provide functional, attractive and engaging signage for pedestrians and cyclists in the city.
Working with local partners including the City Centre Company, Plymouth Waterfront Partnership, Destination Plymouth, Plymouth University, Plymouth College of Art and Sutton Harbour, as well as orientation and navigational specialists called Streetwise, a network of signs and information boards will be created which reflects our fantastic coastline position. They will show that Plymouth is Britain's Ocean City and is a vibrant, progressive city with a wealth of history, worth seeing and coming back to.
For visitors this means an improved, better informed experience of the city and for residents it provides the opportunity to try new routes, see new places or share new experiences.
Building on the city's Visitor Guide and current signage the signs and information boards will provide high quality mapping which will carry images that promote the characteristics and destinations of Plymouth. The signage will encourage visitors and residents to explore the city by detailing what there is to see, do and how to move around by boat, bus, bike or foot.
The existing fingerposts will be improved and a series of area points for boards will enhance the experience providing guidance and information. The intention is to create a relay system where by people can acquire the information they need then refresh it at the next point whilst gaining interesting information about the local area.
Cabinet Member for Transport, Councillor Mark Coker said: "We are all very excited about this project as the system has many benefits; for visitors, residents and even businesses.
"Having a sophisticated navigation system in place for visitors when they arrive in the city will help to ensure they have ease when getting around, as well as add to the experience with information about our history and heritage.
The signs will help spread footfall around the whole of the City Centre, Barbican and Waterfront which will help local businesses and ultimately drive the local economy."
Duncan Currall, Chairman of Destination Plymouth added: "We are delighted that this project is being implemented for the benefit of the city. Not only will it improve signage to key attractions and points of interest for our residents and visitors but it will also serve to showcase some of our city's great heritage, cultural and natural assets.
"This project links closely to the 'Telling Stories' programme which is a key priority for Destination Plymouth, the Plymouth Waterfront Partnership and City Centre Company BIDS."
Over the coming months the information for the routes and boards will be created and signs will be produced and it is hoped they will be installed before Easter in time for the tourist season.