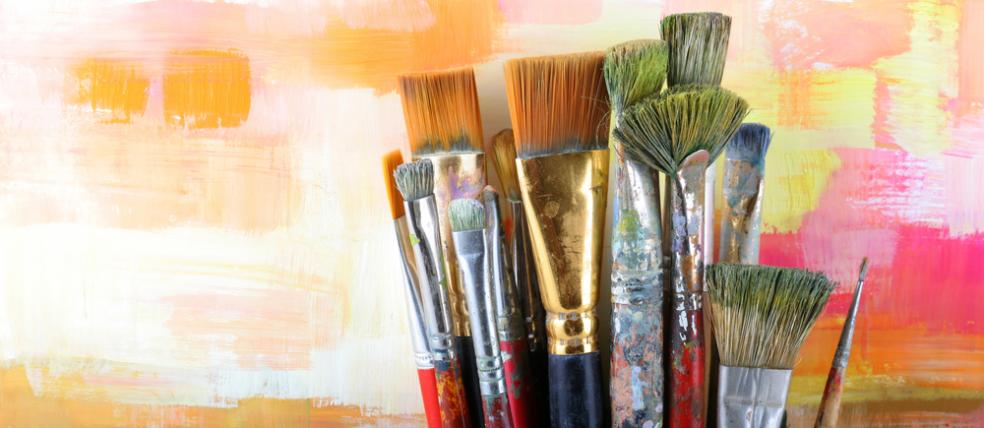 Art graduates showcase work in Council House exhibition
Paintings, prints, photos, ceramics and sculptures are just some of the artwork by Plymouth graduates that is now on display in the Council House.
The Open Art exhibition is work chosen by city councillors from arts degree shows at Plymouth University, Plymouth College of Art and the University of St Mark and St John.
The art by 26 students explores a range of challenging themes including body image, domestic abuse, racism, the use of national parks by the military and drink driving.
Members of the public are being invited to view the exhibition during Art Bite talks later this month. The talks will be hosted by Cabinet member for Co-operatives and Community Development Councillor Chris Penberthy who has supported the scheme with his Community Grant.
Cllr Penberthy said: "This is the second time we've opened up the foyer of the Council House for an art exhibition and this is a really wonderful show. Our arts graduates are really important to the city and it's an exciting opportunity for us to showcase their talents and give our support to those starting their careers in our creative industries."
Graduate Nicholas White's art photography features in the exhibition. His landscape themed work explores the use of Dartmoor National Park for military training. He said: "The military presence on Dartmoor seems to be one of the parks most controversial relationships, and as such it doesn't tend to be explored and/or discussed. So to have these images displayed at graduate shows, galleries and in various publications is incredibly rewarding - it invites people to discover, understand and to learn about something that they might not have even been aware of.
"The problem with galleries is that they attract a certain audience, people that intentionally want to look at artwork or people that are already actively involved in the art world, so to hold a show in a location such as the Council House attracts a new audience which is incredibly exciting."
The Art Bite talks are on Monday 12 August and Wednesday 28 August from 1pm to 1.30pm. Admission is free but all places must be booked in advance by calling Plymouth City Museum and Art Gallery on 01752 304774.