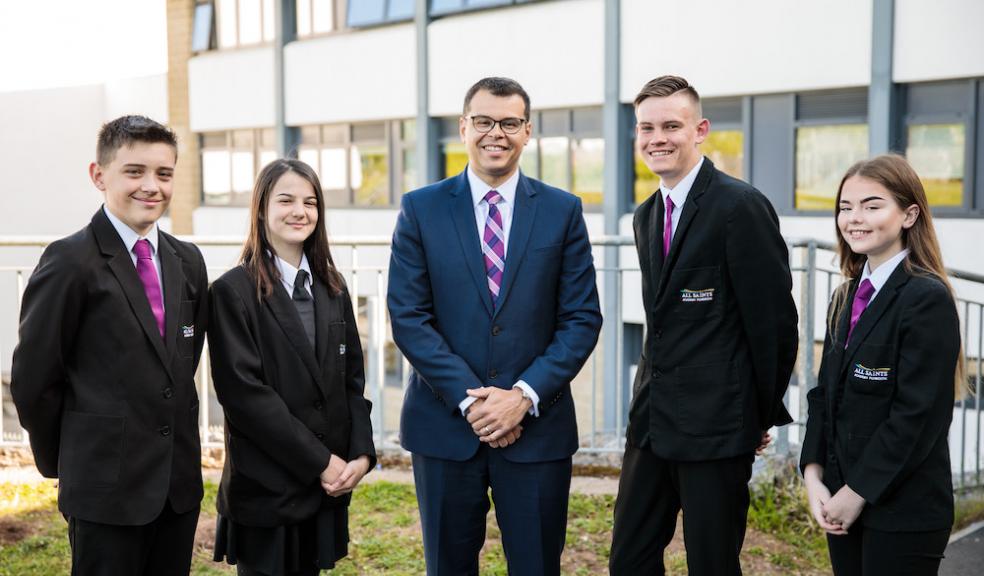 All Saints Academy joins the Ted Wragg Trust
All Saints Church of England Academy, Plymouth has become the latest school to join the Ted Wragg Trust.
It is the third Plymouth school to join the Trust, which was formed with the aim of creating an outstanding educational experience and to improve life chances for all children. The addition of All Saints Academy will strengthen the opportunities and partnerships across the Trust and bring benefits to both the school and the Plymouth area.
Moira Marder, Chief Executive Officer of the Ted Wragg Trust, said: "It's a truly exciting time here at the Ted Wragg Trust as we officially welcome our tenth school. We have been working in partnership with All Saints Academy for some time now, so it is great to see them formally become part of the Ted Wragg Trust family of schools.
"Now more than ever, working collaboratively is so important to us all. We can use resources far more efficiently and effectively and are able to put savings back into front line teaching whilst ensuring the very highest quality of education is given back to the children."
The Ted Wragg Trust is values-driven and works with schools to support social mobility and help level up the opportunity for all children across Devon. Further to this, working within close geographical proximity enables the Trust to share resources, and through experience know that when schools work together to support each other, they rapidly improve.
Lee Sargeant, headteacher of All Saints Church of England Academy, said: "We have been working in partnership with the Ted Wragg Trust for over a year now, and throughout this time we have been extremely well supported, gaining access to world class provision and resources for students and staff alike.
"Over this period, we have seen rapid improvement having implemented a new school-wide curriculum, reducing fixed term exclusions and embedded a new reward culture. Our shared values and total commitment to ensuring a world class education for all children, irrespective of background, remains an integral part of why we are now part of the Trust. We are incredibly excited to be officially joining the Trust and continue with the great progress we have established to date."
The Ted Wragg Trust's other schools are Cranbrook Education Campus, Exwick Heights Primary, Isca Academy, St James School, West Exe School, Whipton Barton Federation, St Luke's school, Marine Academy Primary and Marine Academy Plymouth.