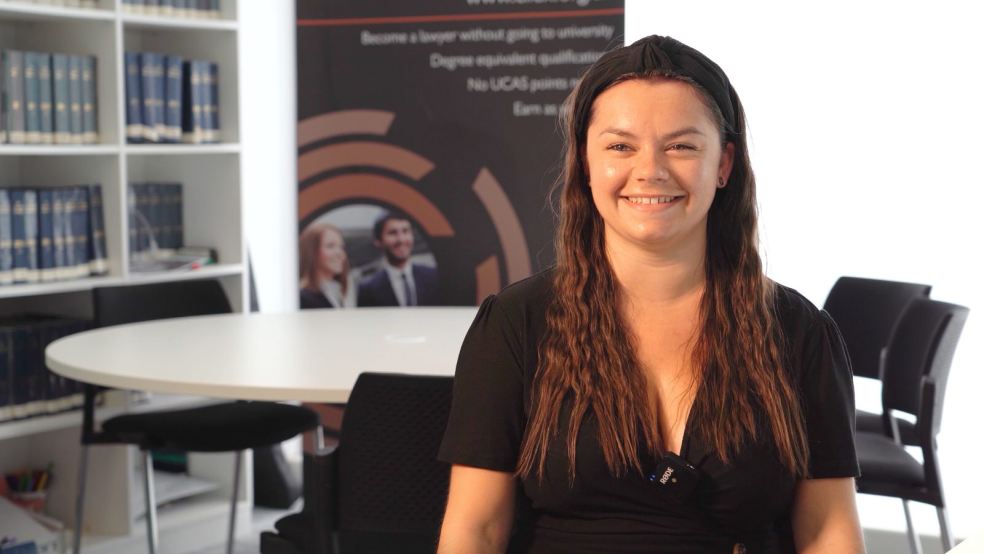 Time to rethink Apprenticeships says Devon College
If you think you know all about apprenticeships, then maybe it's time to think again, according to South Devon College.
"Most people think you can only do apprenticeships in hospitality, construction or beauty, but here at South Devon College we offer a wide range of apprenticeships, including higher and degree apprenticeships," explained Ben Pountney, Operational Manager for Apprenticeships. 
"Programmes are developed with employers to ensure students gain relevant skills for the local market."
23-year-old Eleanor Roberts from Brixham has always wanted to work in the legal profession but didn't want to go to university.
So instead of racking up student debts she joined a local law firm and has just completed her two-year Paralegal apprenticeship through South Devon College.
After studying A levels Eleanor attended an enrolment event at South Devon College knowing she wanted to work in the legal profession but wasn't sure in what role. She was taken on by local law firm Boyce Hatton as a secretary and then had the opportunity to do a Business Administration apprenticeship and then a Level 3 Paralegal apprenticeship.
"It's taken quite a long time," said Eleanor. "But I've been earning money, not running up debts and gaining work experience. It's been such a good process for me as I am a practical learner and what I am learning is relevant to my career. And there is no stigma to not having a degree."
26-year-old Charlotte Bounsall from Torquay has just finished her Associate Project Management apprenticeship, a Higher Degree apprenticeship whilst working at South Devon College.
After finishing a Law degree, and deciding that career wasn't for her, Charlotte started working in an admin role at the College and helping organise events.
"I loved running the events in the engineering and computing department, taking them from the initial concept through to the end, but I needed more experience in project management," Charlotte explained. "So I decided to do a Higher Degree apprenticeship, which covered all the theory I needed."
Charlotte said it was hard work at times especially as her mum was ill and she helped look after her. "There were times when I was going through stuff with my mum that I wanted to leave and not finish the apprenticeship.
"But the team pushed me on and helped me catch up and I am so pleased. I feel so much more confident in my role."
Charlotte's advice to anyone who is thinking about doing an apprenticeship is stick at it knowing there is plenty of support in place.
Meanwhile, Eleanor now plans to complete the Solicitor apprenticeship, work in family law and grow with the firm.
"My employer has been very flexible throughout and the tutors at South Devon College were very supportive, it's been a very positive experience," she said.