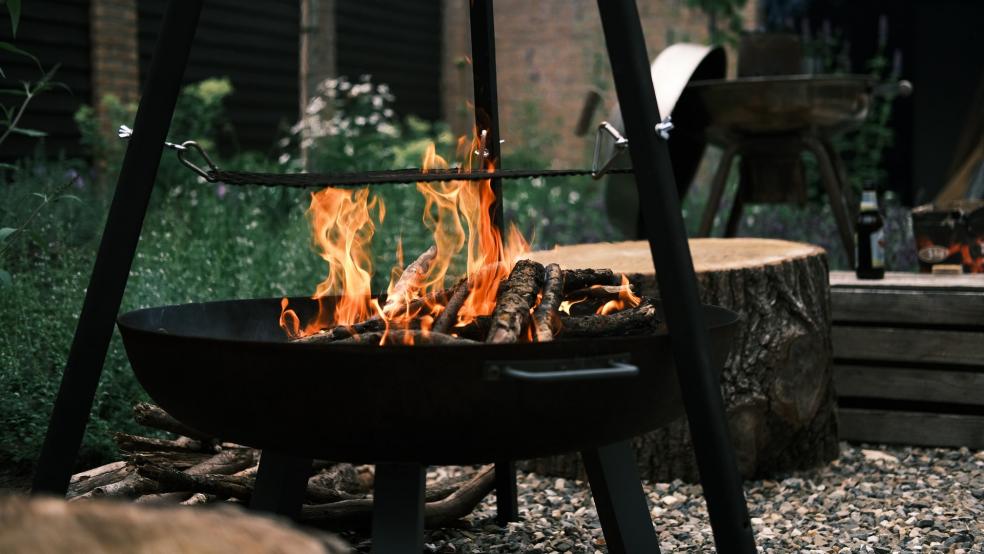 Enjoy the garden this winter with a chiminea or firepit
With ever-changing restrictions in place on how to behave especially in public, private outdoor spaces like gardens, courtyards and communal gardens become invaluable even though the summer months have passed by now. To spend even the colder evenings outside as cosy as possible no matter if you are alone enjoying a good book after a long day or you are sitting outside with your loved ones having a hot chocolate and roasting marshmallows, chimineas and fire pits are a useful addition when shaping your outdoor place. Chimineas and fire pits are available in all shapes, sizes and budgets to suit everyone's needs and can be found in garden centres, regional diy outlets, or furniture stores.
Maybe you don't want to just light a fire for no reason so why not have a nice BBQ outside. Rising in popularity are also pizza ovens, and these can be used for more than just artisan pizza. A pizza oven can be used as a conventional oven to roast & bake. You might think it's not the right season to pursue such an endeavour? Think twice. Even if you are looking outside your window right now and it is raining, there will always be a nice sunny day ahead to plan a BBQ or a cosy evening outside no matter if it is spring, summer autumn or winter. 
Already own an outside fireplace? Or maybe you'd rather prefer to snuggle up in a blanket next to your fireplace inside? No problem. There are just two more things to consider and that's what you're going to use to fuel your fire, and where you are going to get it.
Wood is the usual go-to and in the end, any wood will do so long as it's dry. That said, as people are becoming more and more concerned with sustainability, there are other options out there to consider. 'Eco Logs', for example, have become increasingly popular in recent years as they're sustainably sourced and burn longer than standard firewood wood. What's more, they're made using natural, chemical-free materials and produce very little smoke, making them ideal for fueling fires that you intend to lounge next to.
So what are you waiting for? No matter if you would like to spend some cosy evenings outside or stay in, have a family BBQ or even would like to bake Christmas cookies in your pizza oven, with fireplaces and the right firewoods, you are set for some relaxing evenings. If you'd like to take advantage of your outdoor spaces but don't think your garden is quite up to muster, we've got some interesting garden furniture inspiration that you might find helpful.
If you do find yourself inspired to enjoy the garden this Winter, why not share your photos with us on Facebook or Twitter? We'd love to show off some true Devonian gardens in a future post, so please let us know if you're happy for us to feature yours!