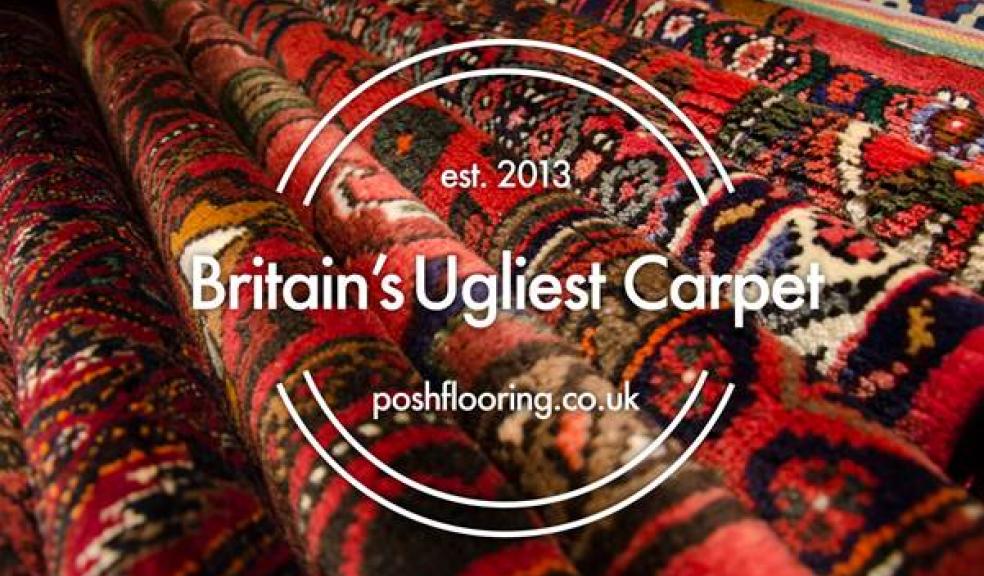 Are you the Owner of Britain's Ugliest Carpet?
PoshFlooring.co.uk is on the hunt for "Britain's Ugliest Carpet" and is offering a prize of a £150 Red Letter Day to the winner. Posh Flooring are inviting Plymouth to summit what you believe is Britain's Ugliest Carpet to @poshflooring
We Brits are known for our love of carpets around the world, and although carpets are a common feature in most homes here in the UK - some are prettier than others. But why are we as a nation so obsessed with carpeting our homes? And why do we find comfort in some of the most hideous patterns?
Ph.D., Cultural Analyst, Center for Cultural Studies & Analysis, Philadelphia, Margaret J. King, asked;
"there seems to be a contest between British carpets and British wallpaper. Where do these grotesquely wonderful patterns come from?"
Where do these patterns come from and why have they decided to settle upon Britain?
"The worst carpets of all were the highly patterned synthetic 1970s. My late father always saved all the spare pieces that were left over when he had a new carpet laid. As newlyweds in 1978 we moved into our first home and were grateful to carpet the tiny bedroom with a patchwork of these off cuts. Believe it or not it was a selling point when we moved 4 years later as the lady buyer loved the fitted carpets."
Although most kitchens, hallways and bathrooms may be tiled or have laminate flooring, you are almost certain to find a less than flattering carpet somewhere in the British home.
Posh Flooring are inviting the people of Plymouth to submit "Britain's Ugliest Carpet", whether it's your own pride and joy, or if you wish to name and shame one of your friend's/family member's carpets which you think deserves a mention on our Britain's Ugliest Carpet list. Go ahead and submit your entry along with a picture and short background on why you think this carpet is particularly dreadful.
Find out more about the competition here: http://www.poshflooring.co.uk/news/latest-news/britains-ugliest-carpet