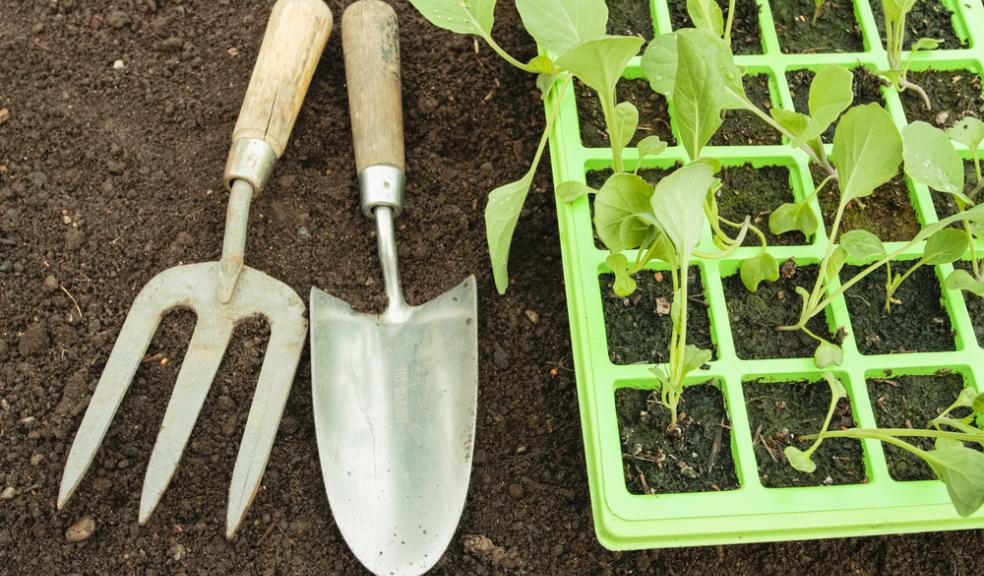 Spring plant giveaway for budding gardeners
A free spring plant giveaway is taking place in Plymouth to encourage green fingered locals to get growing.
Budding gardeners are encouraged to get down to the Sundial on Armada Way on Wednesday 29 April from 3pm to 7pm. Those who take away seeds will be encouraged to bring back their produce during Allotments Week (10-16 August 2015), with prizes to be won for the best ones.
The event has been organised as part of the 'Grow, Share, Cook' project by the Our Plymouth volunteer scheme, in partnership with Tamar Grow Local and Plymouth Community Homes. Plymouth was selected by the Cabinet Office and Nesta as one of only seven cities in the UK to take part in the Cities of Service programme. Plymouth Energy Community's (PEC) volunteer 'Energy Team' will also be at the event with information and support for anyone struggling to reduce energy bills, make their home more efficient or those curious about renewable energy.
Darin Halifax, Cities of Service Chief Officer for Plymouth said: "We are very pleased to have been able to organise this free plant giveaway with our partners. We hope the event will help inspire local people to grow healthy produce.
"Grow, Share Cook aims to encourage volunteers to grow fresh fruit and vegetables to improve access to healthy food in the city and we will also be looking to sign up local volunteers.
"We are still also recruiting volunteers both for our Grow, Share, Cook and Energy Champions projects so we would love to hear from local people who want to volunteer."
Simon Platten from Tamar Grow Local said:"On the day we will be giving away potted peas, beans and herbs, along with growing charts, pots and compost to get gardens, allotments and windowsills growing.
"There will also be a seed swap for people to bring along their saved or spare seeds to swap for something different and a table where people can plant their own seeds in a pot to take away.
"We will also be giving advice and answering questions on growing your own food, and hoping to recruit some more volunteers."
Zoe Nile, Communities Survey Assistant for Plymouth Community Homes, said: "The wellbeing of our residents is something that is very important to us at Plymouth Community Homes which is why we want to support the Grow, Share, Cook project. Growing your own food is something anyone can do, however small your garden or kitchen windowsill and today is a great place to start.
"We are always looking to promote healthy living through events, demonstrations and courses to help families cook and eat more fresh vegetables and fruit. We also help facilitate the distribution of fresh food through the Grow,Share, Cook scheme with the loan of one of our PCH vans, often to foodbanks and soup kitchens."
Clare Mains, Plymouth Energy Community Volunteer Co-ordinator, said: "Our friendly Energy Team will be on hand to chat about the volunteer programme, our fuel debt service, free home energy visits, supplier switching and insulation grants. We'll also have details on how you can co-own Plymouth's biggest solar roof through our latest community share offer. And while you're visiting the giveaway, please come and get some energy saving freebies and enter the prize draw for a slow-cooker!"
Our Plymouth is part of the Cities of Service volunteer scheme. The two main local volunteer projects are Grow, Share Cook and Energy Champions. Grow, Share, Cook will see the mobilisation of volunteers to grow more fresh fruit and vegetables, the development of community gardens and the distribution of the food to those in need, while the Energy Champions project will promote energy efficiency across the city.
To find out more about Our Plymouth, contact Darin Halifax on 01752 305446 or email darin.halifax@plymouth.org.uk
The Our Plymouth website can be accessed at www.ourplymouth.co.uk
You can also follow Our Plymouth on twitter at @ourplymouth