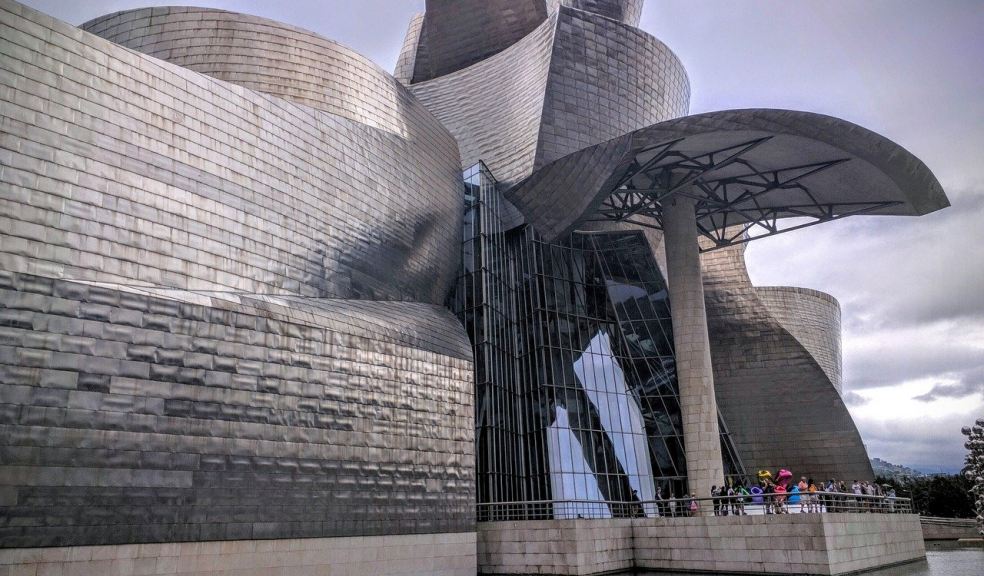 Pocket Guide: Attractions and places to go in Bilbao
Bilbao in Basque Country, Spain, has plenty to offer visitors and first-timers. There are world-class restaurants and famous Bilbao holiday apartments for rent near major tourist attractions. Bilbao started as an industrial town and has now become one of northern Spain's most famous cities. It has a modern, hip culture, plenty of food markets, attractions, museums, shopping districts, and more.
Most people prefer making Bilbao a stop for at least two to three days before moving on to other places in Spain. When touring Spain, you should rent a car and drive through. The attractions are fabulous, people warm, history and culture-rich, and the food delicious.
Let us help you sort your itinerary in Bilbao with some attractions and places to go.
The Guggenheim Museum:
You cannot start your Bilbao journey without visiting the Guggenheim Museum. Designed by renowned architect Frank Gehry, the Guggenheim (as it is lovingly called) is Bilbao's top tourist attraction. The architecture resembles extreme modernism with a metal ship-like structure that can be seen from far.
The Guggenheim Museum is home to contemporary masterpieces by people like Andy Warhol, Mark Rothko, Eduardo Chillida, Picasso, Motherwell, Rauschenberg, de Kooning, and Richard Serra. The Guggenheim also has 11,000 sq m of exhibition space that is distributed amongst 19 galleries.
Casco Viejo:
Casco Viejo or Old Town is also known as Las Siesta Calles (The Seven Streets). It gets this name from the seven cobbled walkways that Casco Viejo was centred on in ancient times. The 1800s saw expansions beyond the old city walls towards the north and Plaza Nueva.
Casco Viejo houses old historic churches, the famous Bilbao Cathedral, Ribera Market, cute little tavernas at each corner where people sit around listening to music and eating pintxos (basically tapas on a stick) and drinking wine. Casco Viejo is an excellent place in Bilbao to let your hair down, eat, drink, and breathe in the culture.
Fine Arts Museum Bilbao:
If you thought the Guggenheim was the only museum in Bilbao, think again. The Fine Arts Museum Bilbao hosts some of the best fine arts collections in Spain. Founded in 1908, it was opened in 1914 and houses more than 6,000 works of art, including paintings, sculptures, decorative objects of historical value, and engravings.
The Fine Arts Museum Bilbao is divided into three main sections – Classic European, Contemporary Art, and Basque Art. The Classic European section houses works from renowned artists like van Dyck, Murillo, El Greco, and Goya. The Contemporary Art section has works by Barcelo, Bacon, Gauguin, Chillida, and more, while the Basque Art section shows works of Arteta, Iturrino, Regoyos, Echevarria, Zuluoaga, and more.
Cathedral of Saint James (Bilbao Cathedral):
Bilbao church was started in 1379 and finished in 1643. It achieved cathedral status in 1950. It has gorgeous Gothic and Neo-Gothic architectural styles. Once you head inside, you can see the impressive cloisters, extremely ornate towers and alters, and the Diocesan Museum of Sacred Art.
Apart from revering St. James (Santiago), the cathedral also has the effigies of town merchants (who made a difference to Bilbao life) carved right into the main vault as homage. If you want to understand the vast history of Bilbao, you should take a stroll and visit the Cathedral of Saint James.
Azkuna Zentroa (formerly Alhondiga):
The Azkuna Zentroa, earlier known as the Alhondiga, was a crumbling wine warehouse built in the 19th century. In 2010, it was handed over to French designing maestro Phillipe Starck who completely turned it around and made it a fabulous tourist attraction.
The Azkuna Zentroa now has 43 uniquely styled columns ranging from art deco to Chinese styles covered in dragons. The illuminated benches, extravagantly carved pillars, and the glass-bottom swimming pool three floors above the lobby have changed the entire façade of the building. It is now a centre for leisure, culture, exhibitions, and workshops held throughout the year.
Euskalduna Palace:
Established in 1999, Euskalduna Palace is considered one of Bilbao's most premium conference centres today. The contemporary architecture of the Euskalduna Palace can be attributed to renowned Spanish architects Dolores Palacios and Federico Soriano. It represents the last ship built in the old Euskalduna shipyard.
This palace represents the journey of Bilbao from an old industrial and commercial city to the thriving metropolis it is now. The conference centre hosts concerts, dances, theatre, opera, and more. When in Bilbao, you should book tickets and visit the Euskalduna Palace.