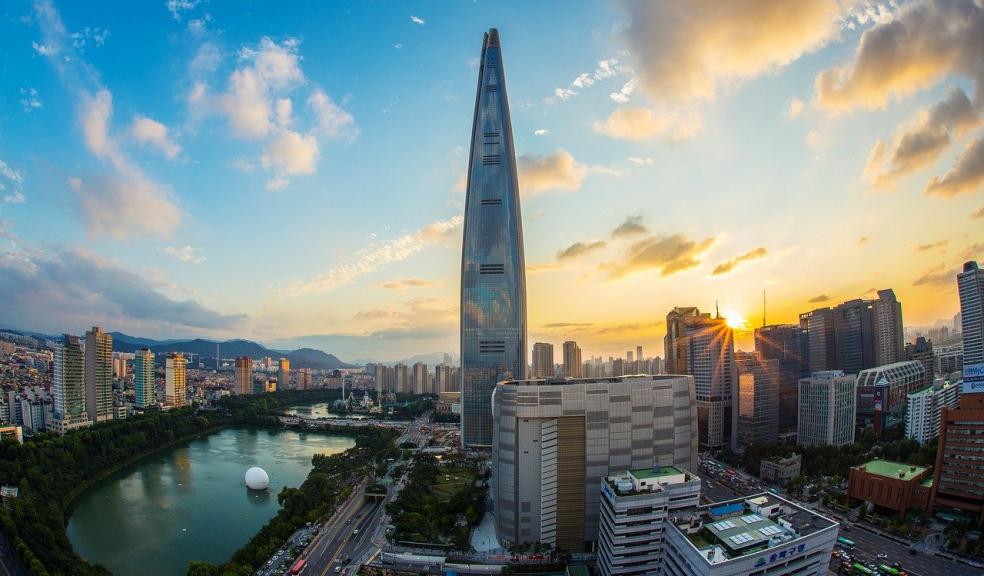 Can I travel to South Korea? Travel restrictions to South Korea
Are you looking for a Korean visa in the UK? Want to explore South Korea? Even though many people's dreams of visiting South Korea were tragically put on hold in 2020, but there can be good news for the travelers who are looking to visit South Korea in the upcoming months. But when planning a trip to South Korea, there is a lot to think about in the current situation. Get all the necessary information about traveling to South Korea.
Who can travel to South Korea?
South Korea's government has imposed strict border controls, making entry into the nation more difficult for tourists. A total of 90 countries have had their visa-free status revoked. Those who have single or multiple entry visas for short-term issued on or before April 5, 2020, will not enter the country.
Only South Korean citizens are presently granted access. Foreign nationals living in Korea must now get re-entry permission and a medical certificate confirming they are not infected with the coronavirus any later than 72 hours before leaving. The holders of the A-1, A-2, A-3 and F-4 visas are exempt.
Furthermore, beginning on Friday, January 8, 2021, all foreign visitors entering Korea must present a COVID-19 negative test result (PCR test) as part of the entrance requirements also for the Korean visa in the UK.  Those who do not have an accurate test result will not board the flight or enter Korea.
Transiting in South Korea during the Pandemic:
Passengers may travel during a coronavirus pandemic for a maximum of 24 hours. You will need a confirmed connecting ticket.
Egypt, Sudan, Syria, and Yemenis are not permitted to pass via South Korea.
Thai citizens must be issued an entrance certificate and a fit to fly certificate for transit via Korea.
Passengers in transit will be screened for health and asked to fill out a questionnaire at the airport.
Quarantine procedure in South Korea
Regardless of country or duration of staying, all tourists heading for South Korea will be tested for the virus upon arrival and confined for the following 14 days, regardless of the test results.
Travelers may be subjected to institutional or home quarantine based on their visa and health condition.
If you are visiting Korea for a short period, a government-designated facility will probably demand you to have institutional quarantine at your own expense. 
Foreign nationals who are Korean citizens' family members or long-stay foreign residents are free.
You are allowed to serve in your quarantine at home for 14 days, provided you do not exhibit signs of infection upon arrival, or you are a South Korean or long-term foreign visitor with an alien card and a Korean residence.
Quarantine exemptions in South Korea:
Quarantine exemptions are now available for people who fulfil specified conditions. Those who qualify can ask for an exemption from the required 14-day isolation period when they arrive. 
Those are planning a business trip to South Korea. Individuals who want to attend business meetings at the request of Korean firms are referred to as "invitees."
Individuals interested in attending foreign conferences at the request of Korean organizations are referred to as this.
Get a vaccine to travel to South Korea
A coronavirus vaccination is not necessary for travel to South Korea at this time. On the other hand, vaccinated travelers may be permitted to fly to South Korea with fewer restrictions.
Passengers in South Korea who have been certified to have received the COVID-19 vaccine in South Korea not less than two days before the departure will be exempt from quarantine, except Bangladesh, Botswana, Brazil, Chile, Equatorial Guinea, Eswatini, Mozambique, Paraguay, South Africa, Suriname, Tanzania or Zimbabwe.
Travelers should keep up with the newest developments and make sure they have all of the necessary vaccines before departing for South Korea.
Is it safe to travel to South Korea during COVID-19?
Some passengers are unsure if travelling to South Korea is safe at this time. As the situation continues to deteriorate, the South Korean government has implemented a five-level social distancing scale to protect public health.
The majority of retailers, educational facilities, stores, and other enterprises are now open for business. As long as tourists take the appropriate measures and keep a social distance, they should be OK. These kinds of facilities are safe to use.
The safety precautions that are being implemented vary by area. Travelers should familiarize themselves with the destination's 
Health advice for travelers in South Korea:
Foreign visitors to South Korea are encouraged to follow international health recommendations.
When soap and water aren't accessible, use an alcohol-based hand sanitizer.
Maintain a distance of at least 6 feet from others.
Foreigners in South Korea with any COVID-19 can contact 1339 for help 24 hours a day, seven days a week.
Foreign visitors should always check the most up-to-date health information for South Korea before leaving.
Conclusion:
We are wondering how you can travel on a Korean visa UK? South Korea is one of the beautiful places you can travel to, but there are specific rules you need to follow during the pandemic if you still want to travel to South Korea. Above, we have discussed all the essay information you need to know before planning your visit to South Korea.