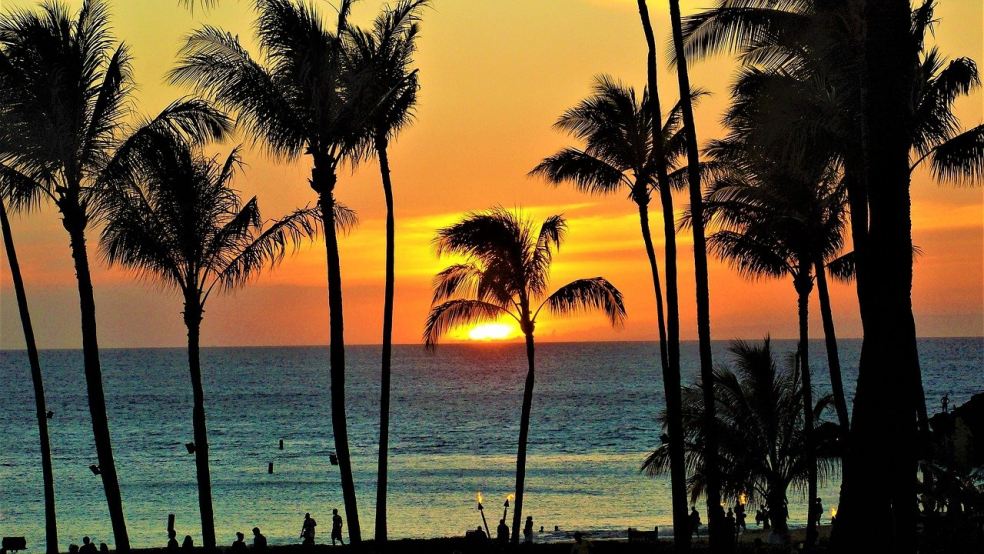 Can I travel to Hawaii now?
The COVID-19 pandemic has not only impacted a lot of businesses but it's also hit the tourism sector as well. Travellers have been experiencing issues due to the restrictions imposed by many governments. So what is the situation with Hawaii?
Before getting to know what is a B1/B2 US Visa you must first be aware of the restrictions associated with travelling there at the moment. So we will help with the information you need to know about travel requirements, restrictions etc.
Vaccine Passports
Hawaii's Governor, David Ige said in April that the travellers who have been completely vaccinated in Hawaii do not require any testing pre-travel and/or quarantine post travelling within the state beginning 11 May. In these new guidelines, people that are entirely vaccinated can skip quarantine and testing, starting from the 15th day after they are completely vaccinated.
Travellers who come to Kauai, Hawaii, or Maui, who are not fully vaccinated and/or came before their 15th day after their vaccination are to be quarantined for a complete 10 days. Travellers can avoid the quarantine by meeting the criteria set for other exceptional cases (pre-travel testing or/and CISA).
Travellers that are vaccinated in Hawaii must:
Provide the CDC Covid-19 Record card of vaccination with their name, type of vaccine, birthdate, date(s) of when the vaccine was administered and lot number(s) for each vaccine dose they get.
Create an online account by registering with the State of Hawaii for the Safe Travels Hawaii Web program.
Confirm that they are completely vaccinated and that the authenticity and accuracy of the uploaded CDC Covid-19 Vaccination Record Card is 100%.
Upload a pdf file or clear digital image of a completely filled CDC Vaccination Record card to Safe Travels Hawaii Web Program.
Carry a digital image as well as the original Vaccination Record Card, in certain cases that it might be requested.
Reopening of Hawaii for US travellers
Hawaii was reopened to the citizens who travelling from the United States, but other International travellers from prohibited countries listed by CDC are still banned to travel to Hawaii. However, certain travellers from Japan can have a pre-travel testing option through certified testing providers was came into effect from 6th November 2020. Citizens travelling from Canada are also approved for this program.
The pre-travel testing program requires all visitors take a nucleic acid amplification test, the kind of a PCR test, from an approved testing partner within 72 hours of travel and get the results before departure to Hawaii. This is the only way to avoid the requirement of the state's 10-day quarantine.
However, some transpacific people travelling that are participating in the Safe Travels program can randomly be selected to experience a test of Covid-19 at arrival. These tests which are administered by the state will be mandatory for approximately 25% of passengers inside all the 3 airports at no extra fee. 
Necessary quarantine
Hawaii still mandates a strict effect of the 10-day quarantine for anyone who does not meet the pre-travel testing requirements. This is not a place that you can roam around freely at the places of your choice. Some facts were spoken by the vice president of airport operations over Hawaiian Airlines that, they must protect their home and the island righteously explains the restrictions well.
Travellers that do not clear by the pre-travel program will not be allowed to leave their personal quarantine space, like any hotel room, until and unless they seek medical care.
All the public places, including any on-site resort pool, restaurant will be off-limits during this period. You have the option of delivery or room service only.
Anyone who consciously or intentionally breaks the laws or quarantines can be convicted of a misdemeanor and some tourists that visited and broke these laws have been arrested or fined.
The Bottom Line
There is no doubt that, this place is beautiful and perfect for exploring things outside. Since the pandemic, we have already seen that things can quickly change their course, even when it is an island in the middle of an ocean but with finite health care by the hospitals.
Now travellers can visit this beautiful place if they meet their requirements and follow the rules. They can triple-check the documents, tests, deadlines and timelines of their trip and contact the airlines and/or the hotel and miscellaneous cancellation policies to keep a backup plan just in case the trip does not go as planned.