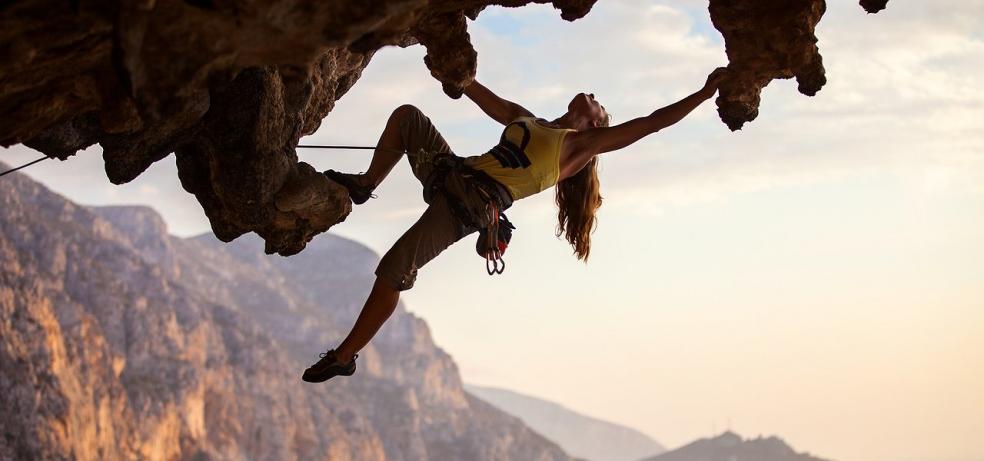 Adventurous things to do in LA
When you finish with famous sights, restaurants, and shopping areas, find all movie stars or their mansions, LA offers plenty of adventurous activities throughout the year. The huge city lies between the Pacific Ocean and the mountains on the other side, making it perfect for outdoor fun. LA and California is also an excellent destination for nightlife, and the whole state has incredible attractions from natural beauty to wine country and global tech center in Silicon Valley.
Foreign travelers need travel authorization from the American administration. People from 39 countries in the Visa Waiver Program have an easy online path to travel permit through the ESTA process. Tourists have to answer ESTA questions in an extensive online questionnaire. You should get the answer in around three days, but it is advised to start with the process well ahead of your planned trip. The ESTA is valid for two years, and you can visit the US for up to 90 days.
Top adventurous activities in LA
Beach is always a great starting point for an LA visit. The extensive shoreline offers numerous adventurous activities. If surfing is your thing, you can head to Venice Beach, where waves are perfect for beginners. The same applies to Sunset Point Beach. More advanced skills are required in the fall and winter months on Manhattan Beach. Other notable beaches for surfers include Surfrider Beach, Topanga, and Zuma Beach.
While on the beach, you can try paddleboarding, an extremely popular activities in the LA area. If you want to spot wildlife like dolphins or seals, you can try paddling around Marina del Ray.
Hiking is among the most widespread outdoor activities offered in LA because of the city's hilly parts. Try a 9.2 km intermediate hiking trail through Canyon Drive to Hollywood Sign, one of LA's most iconic spots. Another popular path is the Hollyridge Trail.
Another great hiking destination is Griffith Observatory, which offers excellent planetarium, telescope, and great viewpoints where you can enjoy the City of Angels' lights. There is also a large public park on top of the hill.
If you're in better shape, you can tackle Mount San Antonio. There are two different trails, and you can make a loop on this advanced hiking trail test.
Rollerblading and skateboarding are top activities in LA, with huge arranged parks and areas for this attractive sport. Venice Beach crowds can enjoy your skate skills, or head down to Muscle Beach in Santa Monica. There is a huge skate park there.
Best places to party in California
While you're in LA,  you can start your nightlife party tour on the Sunset Strip. A 1.6 miles stretch with a high concentration of clubs, bars, and venues. You can begin at Whisky a Go-Go and The Viper Room rock clubs, try SkyBar, or Tower Bar lounges. Look for a few laughs at The Laugh Factory or Comedy Store comedy clubs.
Down by the Mexican border, you can enjoy diverse San Diego nightlife. If you're more adventurous, hop across the border to Tijuana, but it would probably be best with a guided tour. On the other hand, San Diego has an incredible craft brewery scene, with famous microbreweries like Coronado Brewing Company, Poor House, or Monkey Paw.
Prohibition and Gaslamp Speakeasy are great bars, Casbah and Belly Up Tavern are known for rock music. There are also country places and excellent beach bars along the coastline.
Things to do in the Central Valley California
In the central part of California, there is a green stretch of more than 400 miles. The Central Valley is an incredibly fertile agricultural area where most fruits, nuts, and incredible Californian wine is produced. Cities like Stockton, Fresno, and Bakersfield have numerous historical attractions and are not among most dangerous cities in california. A wine tasting tour is among the top choices for Central Valley exploration. There are also interesting farm tours.
Davis Farmers Market is among the best in the state, with thousands of vendors, locally sourced products, many of them certified organic. You can feel the pulse of the Valley here and buy high-quality food.
Fresno is a popular destination with numerous attractions. One of the most intriguing is Forestiere Underground Gardens, with a system of lighted tunnels, bedrooms, a library, and a fish pond.
Central Valley doesn't rely solely on wine. There are great breweries, also. Sierra Nevada Brewing Company in Chico offers a three-hour Beer Geek tour, where you can try Pale Ale or Schwarber.
Bottom line
If you're preparing for a California road trip, these places are just the tip of the iceberg. Yosemite and Death Valley National Park are excellent choices for outdoor enthusiasts. Sacramento offers many historic sites, San Francisco is a major tourist hotspot, and Palo Alto is a must-see for tech-savvy visitors. LA has many layers for exploring, including plenty of adventurous things, and California has a vibrant party scene. Before you try to cram all these activities in a sensible itinerary, get your ESTA travel authorization to get that out of the way.