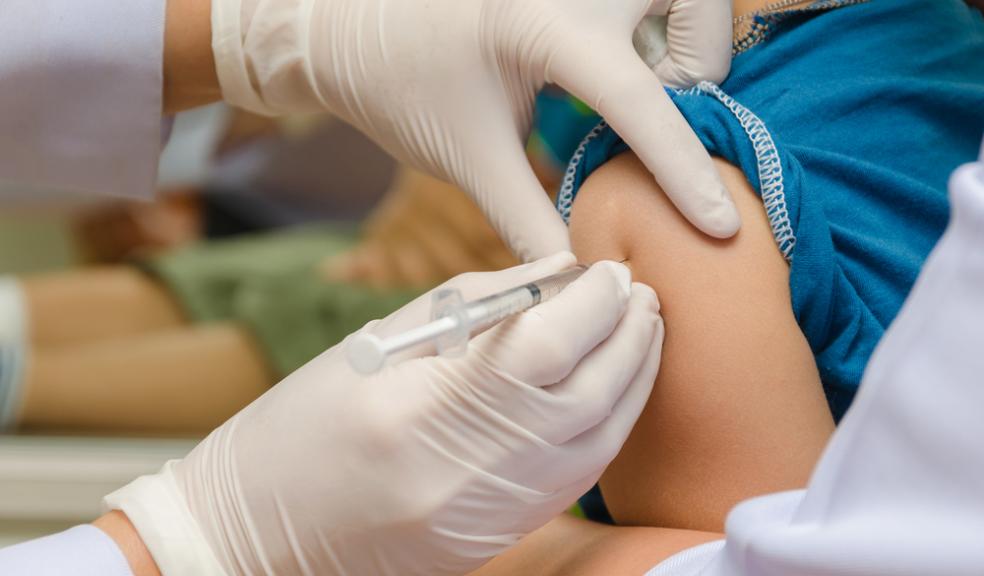 Protect yourself, and your child, against flu
People in at risk groups in Plymouth are being urged to get their flu jabs to protect them against seasonal flu.
Pregnant women, the over 65s, carers and those with long term health conditions are being advised to have the free vaccinations to give them protection. There is also the nasal spray which is now available for children aged two, three and four.
Doctors in Plymouth are now taking bookings for flu jab clinics, so contact your local GP practice for more information. It comes as Public Health England launch the flu campaign, including TV and radio advertising, today Monday 6th October 2014.
Councillor Sue McDonald, Cabinet Member for Children, Young People and Public Health for Plymouth City Council, said: "It is really important that all those who are eligible get the flu jab. If you are pregnant I would recommend you have your jab to protect you and your baby and don't forget children aged two, three and four are now protected by the nasal spray."
Dr Kelechi Nnoaham, Director of Public Health for Plymouth, said: "People with long term or chronic health conditions are also strongly advised to have the flu jab – if you have a long term condition the illness could be more severe.
"A simple flu jab will protect not only yourself but also prevent you from passing it onto loved ones.
"Carers should also have the jab, not only to protect themselves but to protect the vulnerable person they look after.
"Even a mild infection can be pretty unpleasant and knock you out for a few days. A severe case could lead to complications or even hospitalisation or even, in some cases, death."
You are eligible for a flu jab if you are in the following groups:
• Those aged 65 and over
• Those aged six months to under 65 in clinical risk groups (with a long-term health condition)
• Pregnant women
• All 2,3 and 4 year olds
• Those in long-stay residential care homes
• Carers
Those with the following long-term health conditions are eligible:
• a heart problem
• a long-term chest complaint or breathing difficulties, including severe asthma, chronic bronchitis or emphysema
• kidney or liver disease
• lowered immunity due to disease or treatment (such as steroid medication or cancer treatment)
• a stroke or a transient ischaemic attack (TIA)
• diabetes
• a neurological condition, such as multiple sclerosis (MS), cerebral palsy or Parkinson's
• a problem with their spleen, such as sickle cell disease, or have had their spleen removed
• a severe learning disability
Anyone who is unsure if they are eligible for a free vaccination should ask their GP practice.
Further information on keeping well in the upcoming winter months is available here.
National information on flu jabs is available here.