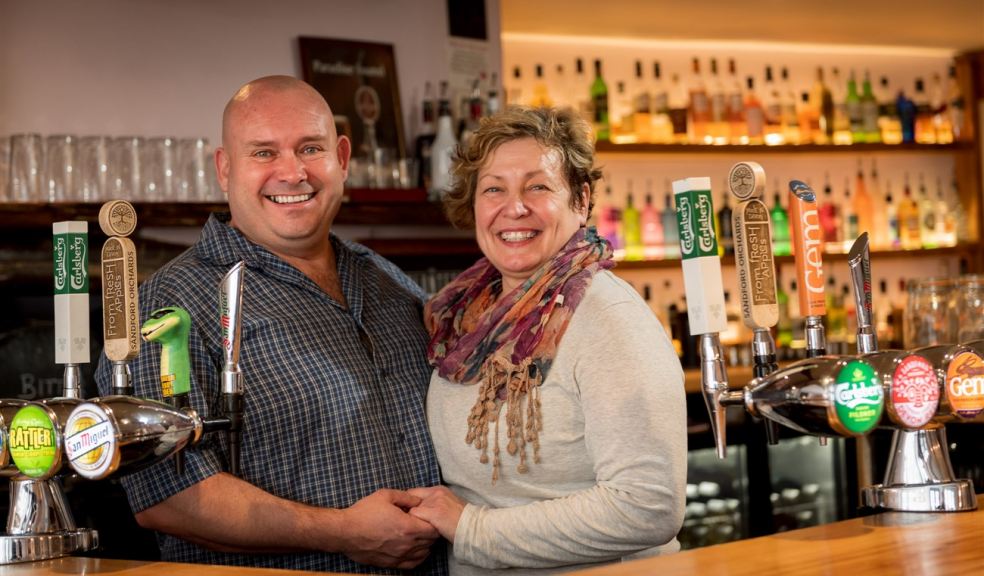 Ottery landlord has starring role in new pub kitchen seminar
On September 20 The Chefs' Forum is presenting a seminar for all pub kitchens – and Volley landlord Mike Down is making his small screen debut!
The two-hour event in partnership with Rational focuses on how new technology is enabling pubs like the Volunteer Inn to do more with less. It will also cover topics such as Natasha's Law, healthier menus, waste reduction and future staffing issues.
Mike features in one of the specially made films in which leading pub groups and individuals explain how harnessing new technology has improved efficiency and workflow in their kitchens through the use of connected cooking and iKitchens.
Earlier this year, a Rational iKitchen was installed at the Volunteer, and Mike will be talking about how the new system has revolutionized the pub's kitchen in a completely new way.
He said: "The cooking is shared between my wife Jacqui and our Head Chef Gemma. We had a full iKitchen installed and although a significant investment, it was one that we knew it was important to make. 
"It's had a huge impact on our food trade, which has doubled. And we can now create our menu with only one chef in the kitchen at any one time, pretty critical at a time when recruiting into hospitality has become such a challenge.
Chef Gemma says that the new kitchen has made a huge improvement to health & safety issues as it removes to the need for heavy lifting and being close to hot liquids.
"We have a relatively small kitchen, and we were able to improve every aspect of what we do here with the iKitchen technology. It gives us time to be more creative with our cooking."
Others involved in the seminar include Tim Foster, co-founder of the Yummy Pub Co who is discussing what he calls "the polar extremes" of the pub trade and Ross Pike, Chef Director of Oakman Inns which has connected the Rational ovens across all its sites, meaning that any chef in any of the kitchens can create recipes at the touch of a button.
The free-to-attend seminar is open to all pub chefs, owner operators, managers, kitchen planners and designers and will be particularly useful for future planning and for addressing the challenges and opportunities currently facing sector as it recovers from being shut-down during the pandemic.
Hosted by The Chefs Forum's Founder, Catherine Farinha and Director of Education, Neil Rippington the seminar will explore current topics affecting all elements of the pubs sector.
In particular the following topics will be discussed:
    •      Natasha's Law/Owen's Law and allergens – Are you ready?
    •      Technology
    •      Healthier menu options and plant-based alternatives
    •      Waste Reduction and Sustainability
    •      Tomorrow's Pub kitchens
    •      The road to recovery post lockdown, looking forward to Christmas
    •      The next generation – Future Staffing and Training Requirements
Chefs wishing to register to attend the seminar should contact alexandra@redcherry.uk.com