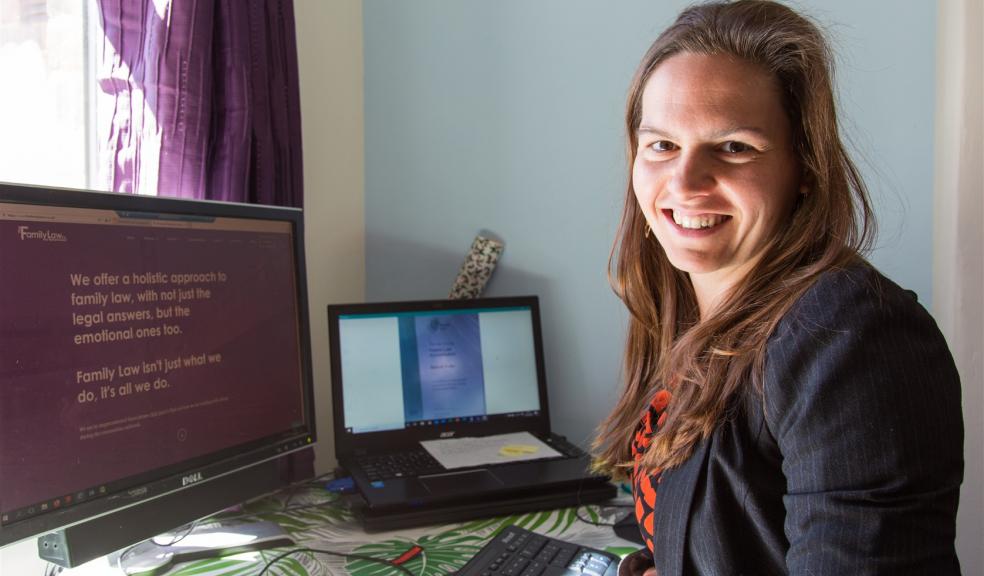 Could Covid-19 be classed as a 'Barder' Event?
Associate Solicitor Hannah Porter from The Family Law Company considers whether the unparalleled circumstances presented by the pandemic might impact the option to appeal a financial order made before Covid-19 hit hard.
She says that for anyone going through a divorce and trying to reach financial settlement at the moment, valuations of assets such as property and businesses have been tricky to ascertain adding anxiety to what is already a stressful situation. "With the economy and property market in flux, those in the middle of the divorce process may well be concerned about whether the financial agreements they are reaching with their ex-spouse are fair, and sufficient to provide for their future."
Hannah also wonders whether there are some people who reached a financial settlement before lockdown in March that now seems to them to be unreasonable because of, for example, a major change in personal circumstances? "The question is, is there anything that can be done in this situation?"
A final financial order made by the Court, which has either been agreed by the couple or decided by a Judge, is usually final and binding once the Decree Absolute has been issued - although there are 21 days for an appeal to be made. Outside of this timeframe it is highly unusual for an appeal to be accepted.
However, it did happen in 1987 with respect to a divorce case called Barder v Barder. Very tragically, the wife killed the children and committed suicide just weeks after the final order was made and subsequently the order was successfully appealed after the 21-day limit. This led to the decision that a Court is able to exercise discretion to allow such an appeal on the grounds of a 'new event' so long as certain criteria are satisfied. Such events became known in the legal profession as Barder events.
"A Barder event is something unforeseeable that happened after the final order was made, which has changed the value of the assets so significantly that the order can no longer be considered fair to both parties. This wouldn't include an asset correctly valued at the time of the order which has changed value due to natural price fluctuations – this isn't classed as a Barder event. However, there has been speculation amongst lawyers about whether a change in asset value as a direct result of Covid-19 would satisfy the criteria."
Hannah thinks that although, as yet, there hasn't been a case on this basis, it is likely that the Court will only allow an application to set aside a final order in very exceptional cases, and every case will be fact specific. "The Barder test is a difficult one to satisfy and the fact that Covid-19 has changed the value of an asset after a final order has been made may not be sufficient."
She warns "It is worth remembering that despite its massive economic impact, the financial crash of 2008 was not considered to be a Barder event. Rather, the Court determined: "…the natural processes of price fluctuation, whether or houses, shares or any other property, however dramatic, do not satisfy the Barder test." (Myerson (No.2) [2009] 2 FLR 147). Nevertheless, the coronavirus pandemic has been described by many as 'unprecedented' and factors arising from it may therefore have a greater chance of being considered exceptional and unforeseeable by the Court."
Considering whether it would be possible to set aside a final order due to Covid-19, exceptional factors the Court may consider include: the unexpected death of a party to the case; a business having to fold due to lockdown in a unpredictable way; or adversely affected income levels that were unforeseen.
Hannah urges anyone who thinks that a final financial order made just prior to the crisis caused by Covid-19 is now drastically unfair is well advised to seek specialist legal help. "An application to the Court to set aside an order will be judged on its own facts and merits, and in such extraordinary times an expert opinion will be of immeasurable benefit."