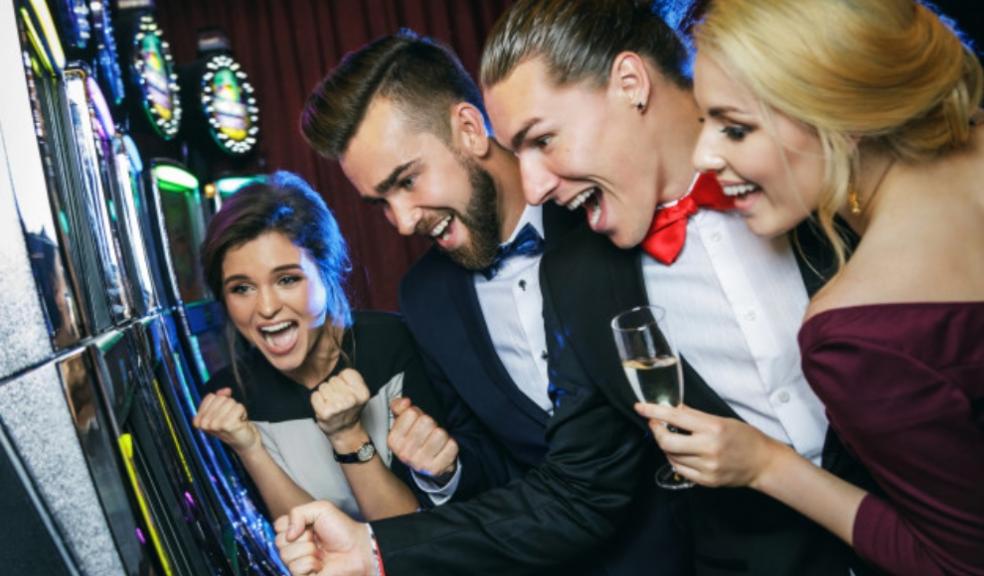 Using probability when hitting the slot machines
Are you wondering how to win on slot machines? Gamblers from the UK have been wondering how to beat the one-armed bandits ever since they arrived on the planet. Unfortunately, there is no sure-fire way to win at slots. However, this does not mean that you have to depend only on luck to win those coveted jackpots.
Guest author Fabio Duarte looks at how you can take advantage of probability when playing slot games.
There are several things you can do to bend the odds in your favour. For example, you can make a serious attempt to understand the math that governs all slots and be selective with which slots you play.
UK players are drawn towards online slot games as they are easy to play and require no detailed strategy. However, most players don't win because they choose any online casino and play any slot that they fancy. If you want to win, you need to be more selective and pick a good British online casino like Slots Judge and make use of the two tips we share below.
Payout Percentages - How to Understand Them
Payout percentage is a value that indicates the percentage of players' bet amounts paid back to them as winnings over a certain period. But a probability casino is not that simple. When a casino says that one of its slots has a payout percentage of 90%, it refrains from explaining that players lose £0.10 from every £1 they bet on the game in the long term.
Let us explain this with an example. Assuming that you bet £100 on a slot machine at the rate of £1 per spin, your winnings will be £90 because you will have lost 10% of your money to the casino.
If you repeat the whole process, you will get 90% of it back as winnings, and that is £81. Continue doing this 44 times and you will have lost all your money. And this will happen sooner than you think because of the autoplay feature in almost all online slots and also because casinos have designed their modern slots to spin faster.
Do casinos tell the truth about their payout percentages? The answer to this is yes and no. Casinos can't afford to lie as they have to remain in business and comply with gambling regulations. Casino operation, therefore, has to be as transparent as possible. They just make it very difficult for you to find the information you are looking for.
When a casino tells you that it offers a payout percentage of 95%, it avoids telling you that only some of its slots offer a payout percentage of 95%. Also, it doesn't name the slots that offer such payout percentages. If you want to avoid losing your money fast and get a better chance of winning a prize, you have to do your research really well.
You have to either ask customer care or search for the fine print. You may find it tucked away somewhere in the game information or game rules or pay table of the online slot after you load it. If you are playing at a land casino, the payout percentage will be printed on the machine but not displayed prominently.
Developing an Effective Slot Strategy
Don't forget that slot machine games are designed to make casinos rich at your expense. Under these circumstances, is it possible to beat the casinos and keep what you win slots?
Over the years, seasoned players have developed slot strategies that help them to minimize their gambling risks and maximize their profits. Slot strategies do not always work, but they give you a certain advantage over the house. Here are a few tips to help you develop such an effective slots strategy.
To begin with, choose your game wisely. There are slots that allow you to bet nickels, quarters, or pounds. The pound slots offer better payouts, but that doesn't mean you should play them if your budget doesn't permit it.
For example, everybody is excited about penny slots because they allow you to bet only a penny per spin. However, as you play, the machine uses every trick in the industry to encourage you to bet more. Some penny slots give you the option of betting up to £10 per spin.
If you are not careful, you can easily lose track of the amount you feed into a penny slot. Players tend to relax and spend freely on penny slots while they are more careful and alert while playing the pound machines.
Understand slot math well and figure out a game's win probabilities and expected payouts before you play. And know when to quit. Establish win and loss limits in advance and end the gaming session when you have won or lost the predetermined amount.
Conclusion:
Remember while you cannot develop a winning strategy for a luck-based game, you can have a strategy that will improve the probability of you winning.