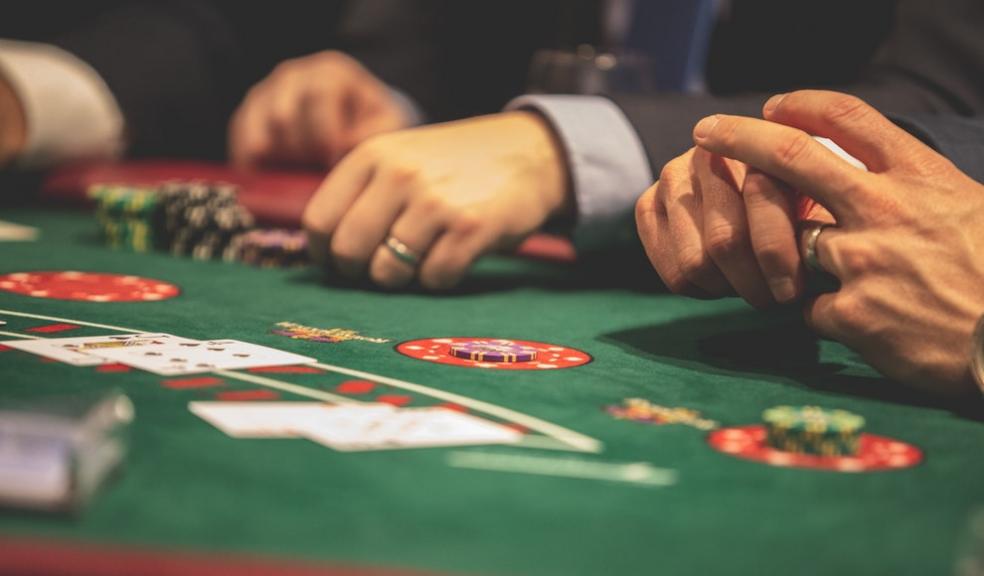 While Devon may be more commonly associated with seaside resorts and quiet country lanes, it hosts its fair share of decent casinos and gambling hubs. On wet weather days, tourists in the capital city of Exeter enjoy heading down to the popular racecourse for a spot of betting and gaming action. Those who don't mind traveling a bit further afield can experience the wonder of Grosvenor Casino, which is just a short drive down south in the coastal city of Plymouth. Other gambling hubs in the county include Genting Casino in Torquay and the Racecourse in Newton Abbot which takes horse race betting only.
These days, many people prefer the convenience of staying home and gambling online at sites like Sister Casino Guide but you can't beat the thrill and excitement of a real brick-and-mortar casino! Whether it's the lights and sounds, the rolling of dice, or the immaculately dressed croupiers with quick hands dealing cards and stacking chips - something about a real casino is compelling.   Let's check out our three favorite casinos in the county of Devon
Exeter Racecourse
Exeter Racecourse may not have all the bells and whistles of a traditional casino but it certainly has the atmosphere. For over 200 years this ancient venue has been used for horseracing, with several new stands added over the decades. Featuring several restaurants, a bar, hospitality packages, and live bands, any visit to Exeter Racecourse is guaranteed to be a fulfilling day out.
Located in the picturesque Devon countryside, Exeter Racecourse is well-known as one of the oldest and yet most progressive racecourses in England. With top-class facilities and competitive racing scheduled throughout Hunt Season and year-round, you'll be sure to have many options to place bets whenever you visit. The fun atmosphere and wide range of entertainment mean even non-gamblers will enjoy a day spent at Exeter Racecourse.
The family-friendly venue is open to hosting corporate events and business conferences, with a popular 'Ladies Evening' during May and several special events throughout the year. If you're looking for a highly sociable sporting event with some elements of gambling on the side, a visit to Exeter Racecourse can't go wrong.
Grosvenor Casino
The Grosvenor Casino in Plymouth is one of the most well-known and talked about casinos in the county, and for good reason. Not only does it host a wide range of casino games filling a three-story building, but it also features a top-class a la carte restaurant, a late-night bar, and fabulous decor throughout. From roulette and slots to blackjack and poker, you'll find everything a gambler could want on the carpeted floors of the Grosvenor.
Happy customers on Tripadvisor praise the restaurants' excellent food, particularly the steaks and deserts, giving the venue an overall 4.5/5 stars. The Grosvenor is particularly popular as a Christmas party or corporate events venue, with many attendees noting the good DJs and live music. Customers are also quick to show their appreciation for the highly professional Grosvenor Casino staff who are always attentive, polite, and sociable with guests. 
Multiple screens around the casino showcase live sporting events like football matches, boxing, and horse racing, so you won't miss out on any performances from your favorite teams or competitors. The high ratings and strong level of faith in Grosvenor Casino speak volumes about its trustworthiness and authenticity. In a time when many casinos have a less-than-reputable reputation, Grosvenor Casino sticks out as a well-loved and top-class venue.
Genting Casino
Genting Casino is a smaller establishment in the quaint coastal fishing village of Torquay on the English channel. Due to the influx of tourists moving through Torquay, Genting Casino can get quite busy but yet it manages to accommodate all its guests. With a large selection of poker tables frequented by a talented group of locals and foreigners alike, you'll have to pull out your best game to win here.
More infrequent gamblers can try their hand at one of the many roulette tables or several other card games, including blackjack. As usual, a wide range of slot games and video poker are also available. Food-wise, Genting Casino has a decent selection of take-away food such as BBQ ribs, nachos, burgers, and even steaks for the high rollers.