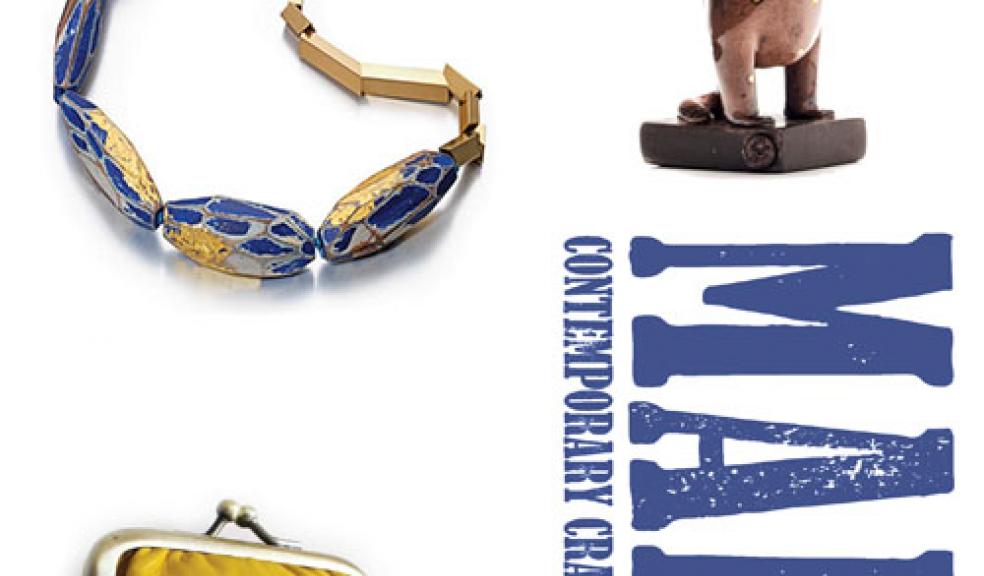 Showcase Your Craft in a Top Devon Gallery
A renowned contemporary craft gallery in Devon is calling out for designers to submit their best work to a popular annual exhibition. The Devon Guild's open call is for their Christmas show,'MAKE' and aptly showcases a diverse range of new design and hand-made craftwork from all over the UK. It's a great opportunity for creatives to sell their work as it takes place over the Christmas period and this year, runs from Saturday 18 November, 2017 to Monday 7 January, 2018.
People usually flock to the Devon Guild in Bovey Tracey to snap up unique seasonal gifts which will fill their spacious modern gallery space. The Guild is now looking for artists to provide handmade, high quality craftworks to sell in 2017, highlighting one-off, unique pieces alongside small-scale batch production - all ideal for off-the-high street seasonal gifts. Of course, the Christmas period is a key time for sales; and during the run of MAKE in 2016 13,796 people visited the exhibition, approximately 14,600 visited online and over £24,000 in sales were achieved.
The exhibition is open to any UK based contemporary craftsperson whose work fits the criteria producing exciting and contemporary items, whether it is jewellery, tableware, framed prints, woven rugs, hats, scarves, leather bags etc.
To apply please submit the following by email to sharyn.baker@crafts.org.uk
• 6 digital images (examples of current work)
• Artist's statement
• Current trade prices (not retail)
• CV
Deadline: 2 July 2017
The Guild say they will acknowledge all submissions by email within a week. and If you do not get a reply please send your submission again. So if you are a creative designer or craftsperson producing high standard and well made work then get in touch!
The Devon Guild of Craftsmen, Riverside Mill, Bovey Tracey, Devon, TQ13 9AF. Telephone: 01626 832223
www.crafts.org.uk