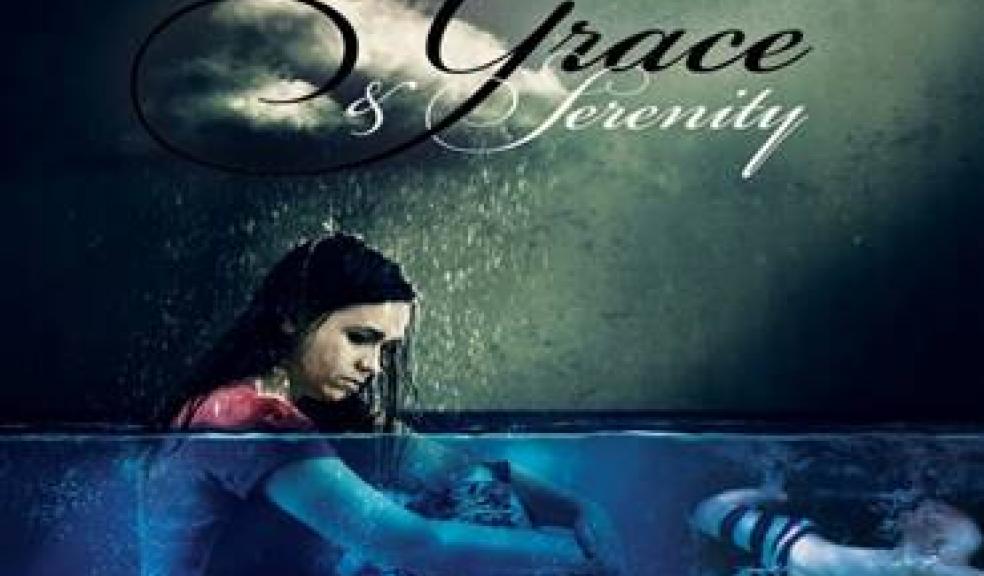 Plymouth locations take centre stage in award winning writer's tense and compelling debut novel
A poignant and spellbinding debut novel set in existing locations in and around Plymouth is due for release on 7th July.  
The novel 'Grace and Serenity', published by Vine Leaves Press, is the creative brain child of the Saltash based writer Annalisa Crawford, who skilfully weaves the heart wrenching story of Grace, a young woman who 'when she escapes her abusive husband thinks her troubles are behind her, but they are only just beginning'.
Award winning author Annalisa has an impressive number of writing successes, including being placed third in the Costa Short Story Award in 2015 and being longlisted for both the Commonwealth and Bath Short Story Awards in 2018.  The author, who specialises in dark, contemporary fiction with a hint of paranormal, was asked to submit a novel after Vine Leaves Press published her short story collection in 2016. Through its main character, Grace, the gripping plot of 'Grace and Serenity' shines a light on the reality of coercive and domestic abuse and how an individual's life can spiral out of all recognition.  
When talking about the themes that underpin the book's suspenseful narrative, Annalisa says "There were many things I needed to factually know when my character fled her marital home and became homeless. For example, how soup kitchens operated and what were the facilities in homeless shelters?  However, I always wanted this to be Grace's story, from her narrow, quite privileged perspective. Whilst I didn't want my novel to be a social commentary it does explore how vulnerable any person can be to domestic abuse". 
The forthcoming novel, Grace and Serenity is set in modern Plymouth and features a number of key locations as the story unfolds. 
The novel 'Grace and Serenity' is based in the contemporary city of Plymouth and readers familiar with the city will find a number of identifiable locations such as Plymouth Hoe, Jennycliff Beach and Dartmoor featured in the story. There are also significant scenes set in cafes and shops that are clearly inspired by existing venues in the city, adding to its authenticity as a backdrop for the book.
Annalisa, who previously set one her novella trilogy 'My Beautiful Child' around the Saltash Waterside in Cornwall, says of her choice to place her story in the Plymouth "One of the earliest scenes I wrote was my main character Grace waking up after her first night on the streets, and she was sitting on concrete steps looking out towards the Plymouth Breakwater contemplating her situation. Grace and Plymouth Hoe were so interconnected that later, when I tried to relocate the story to a fictional place, it just didn't work. I liked the way the concrete on the Hoe mirrored the bleakness of Grace's story, and because the Hoe and its landmarks are unique, I struggled to change the location".
Annalisa continues "The locations that are featured in my novel became reflective of my lead character's emotional state. The dramatic coastline and unusual cityscape offered by the city of Plymouth became very much entwined with the drama as the mystery unfolds".
Grace and Serenity by Annalisa Crawford is published on 7th July 2020 and is available to pre-order https://www.vineleavespress.com/grace-and-serenity-by-annalisa-crawford.html