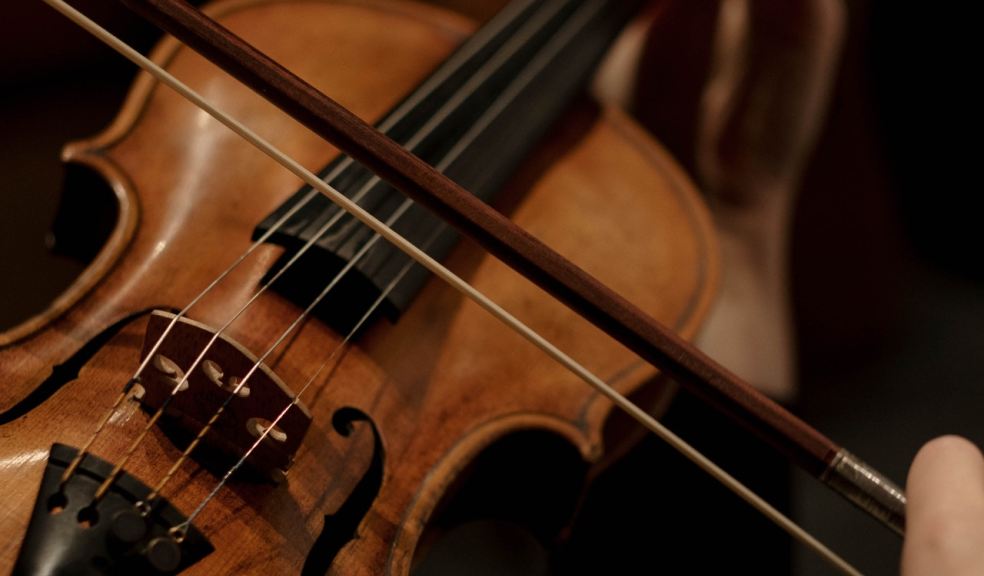 New professional orchestra led by Jacqueline Shave announces debut tour
The Chamber Orchestra of the west led by Somerset's own internationally renowned violinist Jacqueline Shave is set to bring world-class music to communities across the region.
Thanks to the success of a recent crowd-funding campaign supported by many local people in the South West, the newly formed orchestra announces their debut pilot programme.
Recognising a demand for high-quality orchestral music available for South West communities, eleven musicians, led by Luccombe-based Artistic Director Jacqueline Shave, have joined forces to form The Chamber Orchestra Of The West. The professional string ensemble will present a wide range of repertoire, performing not only in concert halls but also in community venues, unconventional performance spaces and less visited corners across Somerset, Devon and Cornwall. The ensemble's focus will be on creating, building, and sustaining relationships with local communities, enabling a diverse range of people, including those marginalised both geographically and socially, to interact with live orchestral music.
The orchestra's debut tour is from 29th November – 4th December and will take place across Somerset, focussing on community groups around Minehead, Yeovil, and Taunton. Visits to Minehead First School, Taunton Welcomes Refugees, able2achive (Yeovil) and The Hope Centre in Minehead, and public pop up performances at Yeovil Library all feature alongside evening concerts on 1st and 4th December at St Andrews, Wiveliscombe, and the Regal Theatre, Minehead. The ensemble is particularly looking forward to working with Syrian refugee families, ahead of working with musicians from within their midst to create new music in 2022.
"We are looking to the future and feel we have something very special to offer a rapidly- changing world in which the Covid-19 Pandemic has highlighted the importance of community groups as activity providers and social lifelines for many," says Artistic Director Jacqueline Shave. "Our little orchestra is for everyone, putting music back at the heart of community interaction."
Evening concerts on 1st and 4th December will feature an eclectic mixture of repertoire, including works by Bach, Beethoven and Corelli, alongside Philip Glass' Company and Tavener's The Lamb. Tickets are available through the Chamber Orchestra of the West's website, and directly from The Regal Theatre.
Following the debut tour, the ensemble's longer term plan is to expand their reach into both Devon and Cornwall, in addition to building on local relationships established in Somerset.
Follow the Orchestra on Twitter @OrchestraWest Facebook @ChamberOrchestraoftheWest
Performance Dates
1 December – Debut performance at St Andrew's Church, Wiveliscombe, 19:30
Programme: Hildegard von Bingen – O Virtus Sapientiae Danish Sonderho Bridal trilogy
Phillip Glass – Company
Corelli – Christmas Concerto
Bach – Air on G string
Bartok – Two Romanian Folk Dances Beethoven – Lento assai from Op 135 Grieg – Holberg Suite
Tavener – The Lamb
2 December – Free pop up performances at Yeovil Library, 15:30
4 December – Performance at The Regal Theatre, Minehead, 19:30
Programme as per 1 December.
Tickets available https://regaltheatre.co.uk/show/chamber-orchestra-of-west-somerset/
Additional Events
30 November, 2 and 3 December – Visits to community groups in Taunton, Yeovil and Minehead.