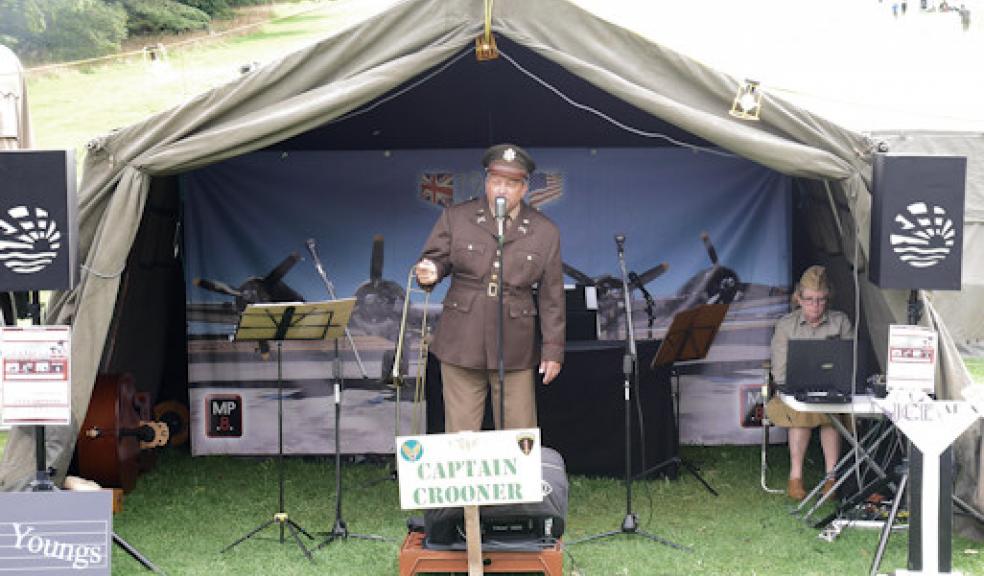 For the past dozen or so years, the Cornwall area of the Military Vehicle Trust have held their annual rally at the splendid Mount Edgcumbe Country Park on the Rame Peninsula directly opposite Plymouth. Those familiar with the Park will surely agree that it is a lovely place for an event.
The Military Vehicle Trust, (MVT), is a national association with thousands of members, and the Cornwall area is a part of the overall unit.
The prime purpose of the MVT is to ensure that military vehicles from all eras over the last one hundred years are restored and kept in running order in the same manner as classic cars and all other vehicles. It is fair to say that many of the large and small examples come from the World War two era, but equally many come from the post war period up to the present day.
Mount Edgcumbe at War is a relatively new title for the event, and the organiers' aim is to cover all eras,  from "Vikings to Vietnam and beyond".
In 2015 we had the aforementioned Vikings, and fearsome warriors they were, as were the group Age of Chivalry, medieval knights in armour and damsels, but not necessarily in distress.
Add the excellent Vietnam group, and all the various World War two and post war exhibitors, and you have the recipe for a great weekend. The 1940s Roadshow provide catering and period entertainment. Other groups should be there this year to add to the spectacle.
So head for Mount Edgcumbe over the August Bank Holiday this year (27-29 August). The Saturday and Sunday are the prime days, but there will be still some things going on on the Monday. Come and see the military through the ages.