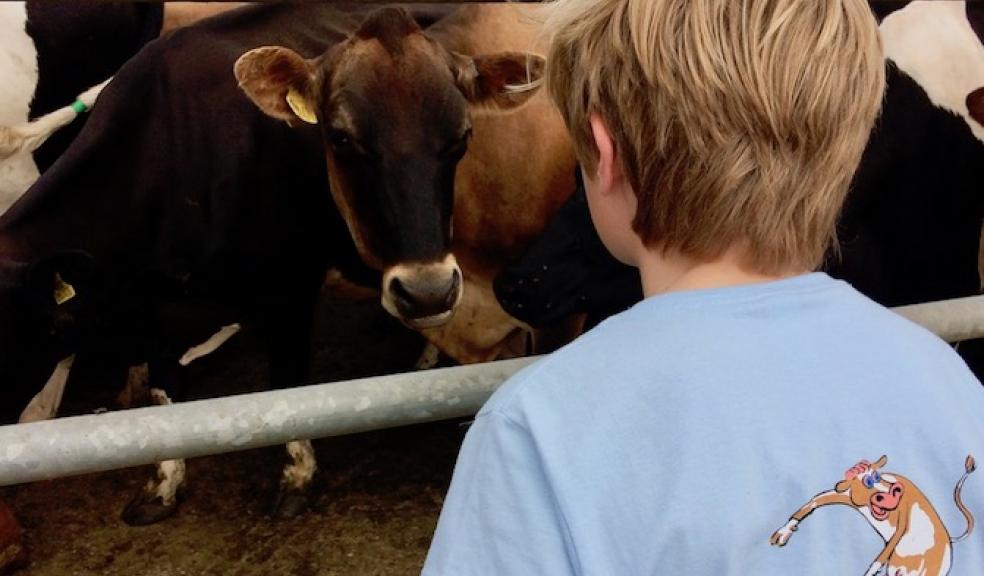 Surfing Cow ice cream scoops in on education
A South Devon ice cream company is putting education at its heart by offering children and students the opportunity to learn about farming and the environment.
Surfing Cow Ice Cream was established last year at South Battisborough Farm in south Devon close to Mothecombe Beach by dairy farmer Lawrence Glanville and his business partner Alistair Graham. It has quickly established itself as a bucket list destination for visitors, with ice cream produced from its 400 cows also sold across the Westcountry. But from the outset learning through discovery has been at its heart and driving their commitment to education is head ice cream maker Becky Trafford, a qualified teacher.
As well as developing new flavours and making ice cream in the parlour, Becky delivers both farm and beach school packages at nearby Battisborough House, a business owned by Alistair which offers residential holidays for students of all ages, on the farm, the beach and in local primary schools.
Children gain hands on, practical experience whether its feeding calves on the farm, making tide clocks, doing a seaweed search or taking part in the nurdle hunt which enables them to understand the impact on the environment and how they enter the food chain.
Becky said: "I believe that children develop holistically and do not fragment or segment their learning into neatly defined areas of the curriculum. The process of learning is critical rather than the content - more the 'how' than the 'what'. Therefore, children need a natural countryside classroom where they can revisit, repeat and rehearse their complex learning applying their newly acquired skills and knowledge to different situations ultimately showing a proud mastery. "Through being outside, whittling sticks, cooking bread over a fire, damming a stream, having fun and enjoying themselves they become resilient, independent and motivated learners who equip themselves with the dispositions necessary to be become lifelong learners and achievers."
With children in danger of becoming disconnected with the environment and not understanding where food comes from or the impact our daily life has globally, for example using single use plastics, Becky is hoping to grasp their understanding through informed and practical learning.
She said: "Our farm visits are about putting children in touch with a working farm and agriculture and giving them an insight into farming as a profession. When children are watching the cows being milked or helping to feed the calves, they are excited and curious which gives rise to meaningful questions and learning about the yearly cycle of farming and food production.
"They see the milk come from the cow into the 'Surfing Cow ice cream processing unit and turned into a delicious treat!"
Whether children are at Battisborough House, on Mothecombe beach or at South Battisborough Farm Surfing Cow Ice Cream's commitment to education gives time and space for unplanned, unexpected and ultimately, unlimited learning about food, farming and the natural environment.
ENDS