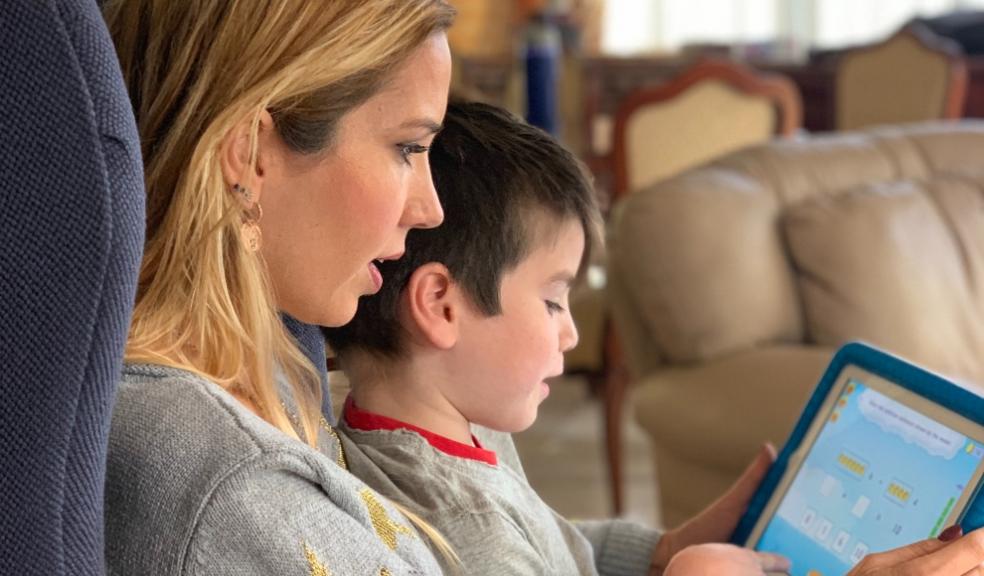 Marine Academy Primary leads the way in national maths competition
Plymouth school gets pupils back on track after lockdown with game-based maths programme
A recent national competition has seen pupils from Marine Academy Primary (a member of the Ted Wragg multi-academy trust) show off their maths skills and fly the flag for the South West, competing with students from across England, Wales, Scotland and Northern Ireland to win prizes for their school community.
With the final results set to be announced at the end of this month, Marine Academy Primary – the first free school in the South West to receive an 'Outstanding' Ofsted rating -  has regularly ranked as the number one school in the Devon and Cornwall region. The SpringBoard Maths Challenge, which launched in the UK for the first time this year, is already hugely popular around the world with over 600,000 children participating from the US, Canada and UK.  The 10-week long free competition, hosted by game-based learning platform SplashLearn, provided an opportunity for teachers to engage pupils in maths learning to boost their skills and confidence through curriculum-aligned challenges.
Maths is set to be one of the hardest hit subjects from Covid-19 school closures, with the Education Endowment Foundation warning that maths skills will be disproportionately affected by a lack of face-to-face teaching. There is also widespread concern for disadvantaged children, who were already 18 months behind their peers before the pandemic hit.
At Marine Academy Primary, where 34.4% of pupils are eligible for Free School Meals (the national average is 17.3%), Year Six teacher Alistair Wilson was keen to get his class back on track: "As a school, we're in a fairly deprived area of Plymouth where lots of our children come from disadvantaged backgrounds or have additional learning needs. In light of school closures over the past year, we really needed to get students reengaged with maths learning, and found the SpringBoard game-based challenges were a great way to do so.
"Some pupils can find maths quite anxiety inducing and lack the confidence needed to work independently, so working as part of a team to compete against other schools in Devon, Cornwall and across the whole country has been brilliant in bringing them all together. We've been able to introduce topics covered in the classroom to help consolidate learning, and the dual access means children can carry on learning (and playing!) at home too."
Jake, a Year 6 pupil at Marine Academy Primary said, "I really enjoy being able to go between topics and take on other schools!"