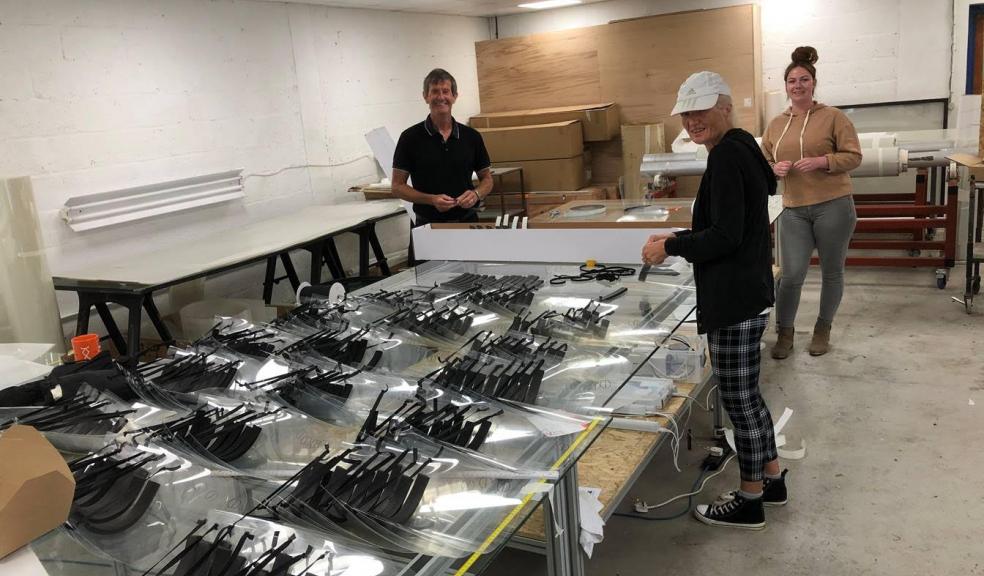 Plymouth firm makes 3,500 visors for COVID-19 medial staff
A Plymouth based company tells how it joined the nationwide effort to help doctors and nurses at the height of the fight against the spread of Covid 19.
ADS Window Films, which has its offices in Stonehouse, is one of a number of window film companies which completely altered its production line to produce plastic visors for usage by medical staff across the region.
Over the past 12 weeks, staff and volunteers have worked tirelessly to make 3500 face shields which have been in high demand since the pandemic started in the UK.
'It was a colossal team effort with so many people helping in so many ways,' says Gary Chapman, Managing Director of ADS Window Films.
'We would spend days prepping ahead of assembly as everything had to be measured and cut to precision.'
'With social distancing a key safety factor, we spread a team of 10 to 12 people across three separate rooms. They then worked hard to put together the visors.'
The shields were designed by Darren and Melissa Botterill at Loughborough based Smashgard Window Film. Their initiative included a number of short videos which explained how other window film companies could modify their workshops to quickly and efficiently produce these crucial pieces of kit.
'We didn't charge to produce them,' says Gary. 'We were entirely reliant on the goodwill of our staff and volunteers together with the people who gave up their time to help us in other ways – from delivery drivers to caterers who kept us going with refreshments.'
'There are so many people we would like to thank who helped us in this endeavour.'
Managers estimate that the team used nearly a mile of elastic to create the straps for the visors and around half a mile of window film to create the actual face shields.   
ADS Window Films, based in Plymouth, was established in 2001. The team provide commercial and domestic window tinting installations around the whole of the UK.
Their products are designed to filter out the sun's radiation and 98% of ultraviolet light. It can also greatly enhance privacy, safety and security for the client. It also has a wide range of services for corporate clients.