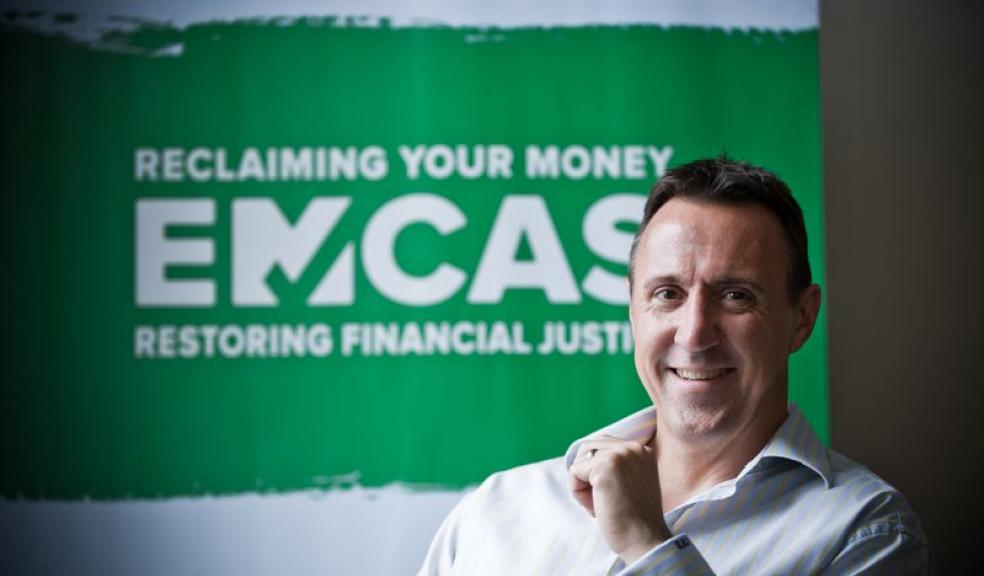 EMCAS listed by London Stock Exchange in '1000 Companies to Inspire Britain'
Leading Devon-based claims management company, EMCAS, has been included in a listing of '1,000 Companies to Inspire Britain' by the London Stock Exchange Group. The report is a celebration of some of the fastest-growing and dynamic small and medium sized enterprises (SMEs) in the UK and recognises a diverse range of 100 industries and sectors.
Companies listed in the report were measured on a number of key criteria including being UK based, having a turnover of between £6-250 million in the last 12 months and a minimum of three years in operation. Companies also had to demonstrate not only a positive growth in revenue over the last four years, but also an increase in employee numbers, workspace, contract wins or patent filings.
The challenge for the business has been to not only raise awareness of the range of financial products, such as Pensions and Investments that have been mis-sold, but to give people the confidence to challenge the financial institutions to reclaim what is rightfully theirs. EMCAS, which now has offices in Exeter, Torquay, Paignton and Taunton has achieved considerable growth over the last 5 years and has helped over 530,000 people reclaim more than £400 million in compensation from financial mis-selling.
Craig Bernhardt, CEO of EMCAS comments: "This is fantastic news for our business and testament to our great team and their hard work in the last few years. We have always been a Devon-based business and proud of our roots, so it is also good to see the South West named in the report as the top region for average revenue growth between 2010 and 2012.
"SMEs, as local enterprises, have always been the lifeblood of UK business and this listing is a very welcome illustration of the innovation and opportunities that exist and some of the trends that will help to drive our future economy. We are very proud of what we have achieved at EMCAS. We've helped more than half a million people from across the UK, but unfortunately consumers continue to be mis-sold a multitude of financial products and going forward we will ensure we are able to help those who have been affected to reclaim what is rightfully theirs."
The '1000 Companies to Inspire Britain' report listed 72 companies from the South West, with an average revenue of £32.5m. High-performance sectors in the South West include Construction & Real Estate and Engineering, Defence & Aerospace.
For advice on miss-sold financial products visit www.emcasclaims.co.uk