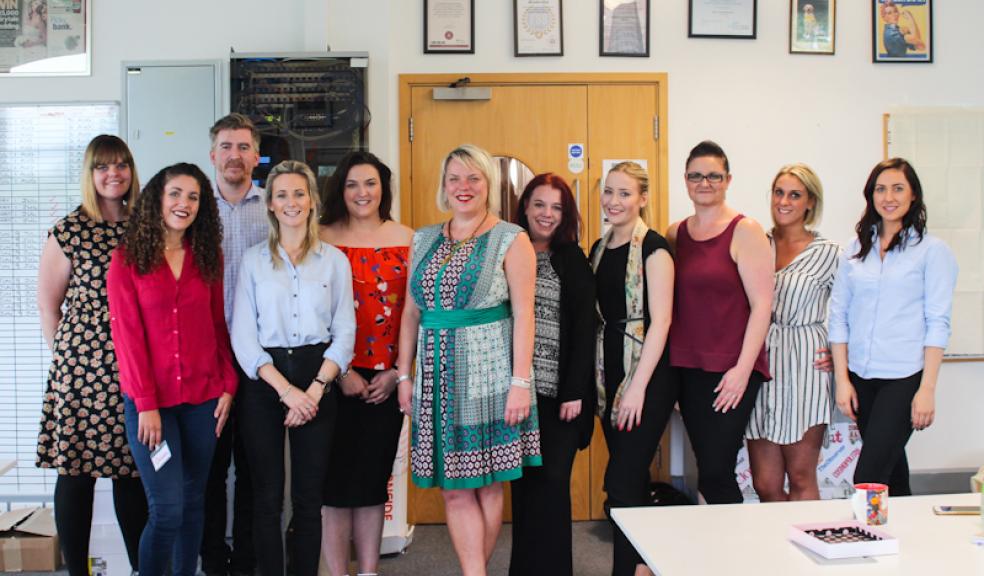 Open event at Plymouth Science Park attracts clients from across UK
An 'open house' at award-winning Rebecca Garrett Media on Plymouth Science Park attracted clients from all over the country to enjoy a behind-the-scenes look at the dynamic media business.
Clients visited from all over the south west and London to meet owner Rebecca Garret and her energetic team at their HQ on the city's Science Park.
"We are very proud to be based here in Plymouth and today was the perfect opportunity to showcase the fantastic work we do not only with the local community but also with our high profile clients from all over the UK."
Rebecca Garrett said:  
"This was a chance for our clients to get out of their stuffy offices and enjoy the fresh air of Plymouth. Clients and RGM staff discussed the latest news and developments in media and marketing over lunch, with many enjoying the chance to win some Prosecco-related prizes with RGM's very own gaming table."
Rebecca Garrett Media are a multi-award-winning agency delivering maximum exposure for optimum budget through competitions and promotions.
Plymouth Science Park Plymouth Science Park is the only science park in the UK with a dedicated Advisory Board which offers 100 hours of free expert advice to businesses on site. On average businesses joining Plymouth Science Park grow by 30 per cent in their first year.
It has more than 100 businesses and 1,100 employees on is 25 acre site near Derriford Hospital in the north of the city and celebrates its 20th anniversary of opening this year.