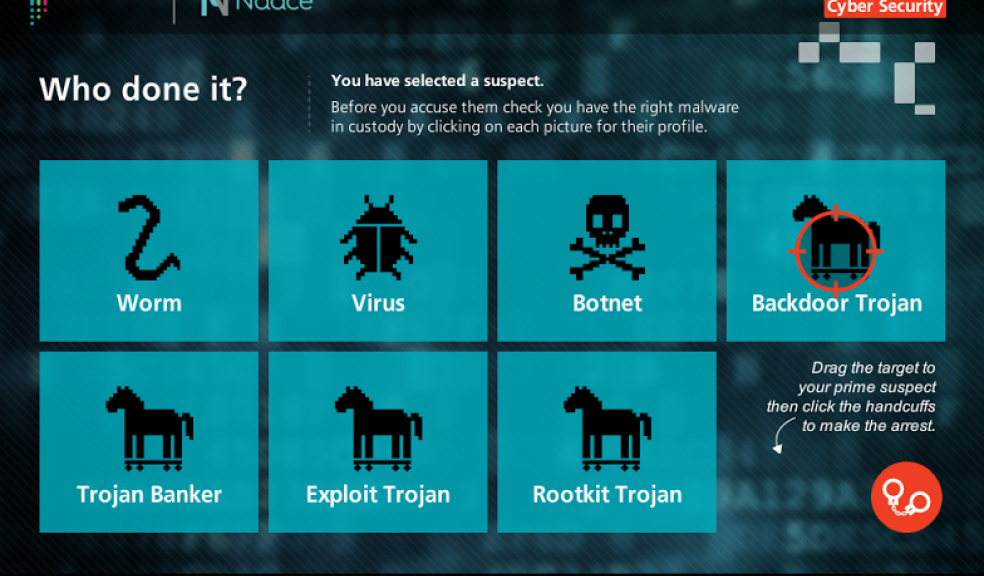 Cyber security training offered to teachers
A cyber security online training programme is being offered to teachers to help them play a key role in combatting cyber threats to schools.
The Tech Partnership, the employer body that develops skills for the digital economy, and NAACE, the association for the UK's education technology community, have teamed up to produce the new elearning.
Cyber Security for Teachers has been designed and developed on behalf of the two organisations by Sponge UK, an award-winning elearning provider.
The 10 module programme aims to help teachers improve their own cyber safety skills while providing knowledge that can be passed on to colleagues and students.
It's part of an accreditation pathway that can lead to schools gaining the title of Cyber Aware Institution.
Sue Nieland, Head of Learning on behalf of the Tech Partnership, said: "This innovative content makes acquiring these vital skills enjoyable and engaging. Importantly, the learning outcomes were specified by employers – a group of over thirty cyber security industry experts – so teachers can be confident the resources are up to date, accurate and realistic. They represent a real contribution to school cyber safety."
Each of the 10 elearning modules has a different focus including topics such as understanding threats, information vulnerability, encryption, cyber bullying and recovering from a cyber attack.
The highly interactive elearning includes game challenges that help to make the elearning engaging and enjoyable. In one module, learners must turn detective to solve a cyber crime and find the computer malware behind an attack (pictured image 1).          
 
Louise Pasterfield, Managing Director, Sponge UK said: "The elearning modules are focused on authentic scenarios and relate to real life situations that teachers may face at school. This approach helps to make the learning much more relevant and effective. 
"Video clips of cyber security experts allow learners to go into more detail where necessary and the game challenges help to reinforce and check knowledge in key areas.
"We've really enjoyed developing these modules, particularly given the important role they can play in helping to keep schools cyber safe. We hope teachers will find them informative, useful and fun." 
Teachers who complete the modules will be offered the option to download a lesson plan containing more information on the subjects, lesson ideas and links to further resources and reading.
The elearning modules form the first stage of a new three-level cyber awareness accreditation programme where teachers learn, apply and then lead on cyber awareness.
Schools with a sufficient number of accredited teachers that also fulfil other criteria can be awarded Cyber Aware Institution status.
The programme was set up following a grant from the Department of Business, Innovation and Skills to the Tech Partnership and NAACE to create a teacher accreditation in cyber security and awareness.
The elearning is available via https://www.thetechpartnership.com/techfuture/techfuture-teachers/cpd-fo...